It all started at South Station. The driver announced over the loudspeaker that we would be standing by due to some issue with the train doors (or something). After about a 10 minute wait with constant reassuring announcements of "It'll just be a little, little, little, little bit longer", we finally left for Downtown Crossing. Once we got there, the driver announced that we would be standing by again. And a few minutes later, they made the announcement that the Red Line was experiencing moderate delays. But it wasn't because of our train – no, there was apparently a medical emergency.
This was about the last straw for me, so I left the train and walked to Park Street via the Winter Street Concourse. I then went to the Green Line and took that up to Lechmere, from which I got a 69 to Harvard (review on that coming at some point). Once I got there, I figured the train might be running fine now, so I headed down into the station. The countdown clock said there was a four minute wait until the next Alewife train. "Okay," I thought, "I can handle four minutes." So I went to the platform.
Then all of a sudden, that four minutes turned to eight minutes for no reason. They then made the announcement that the Red Line was still experiencing moderate delays…because of a disabled train at Kendall. What?! When did the reason for the delays change? This was when I left the platform fed up, and decided to just take the 77 instead. It dropped me off on time (unlike some transport modes I know), and I made it home 70 minutes later than expected. Ugh.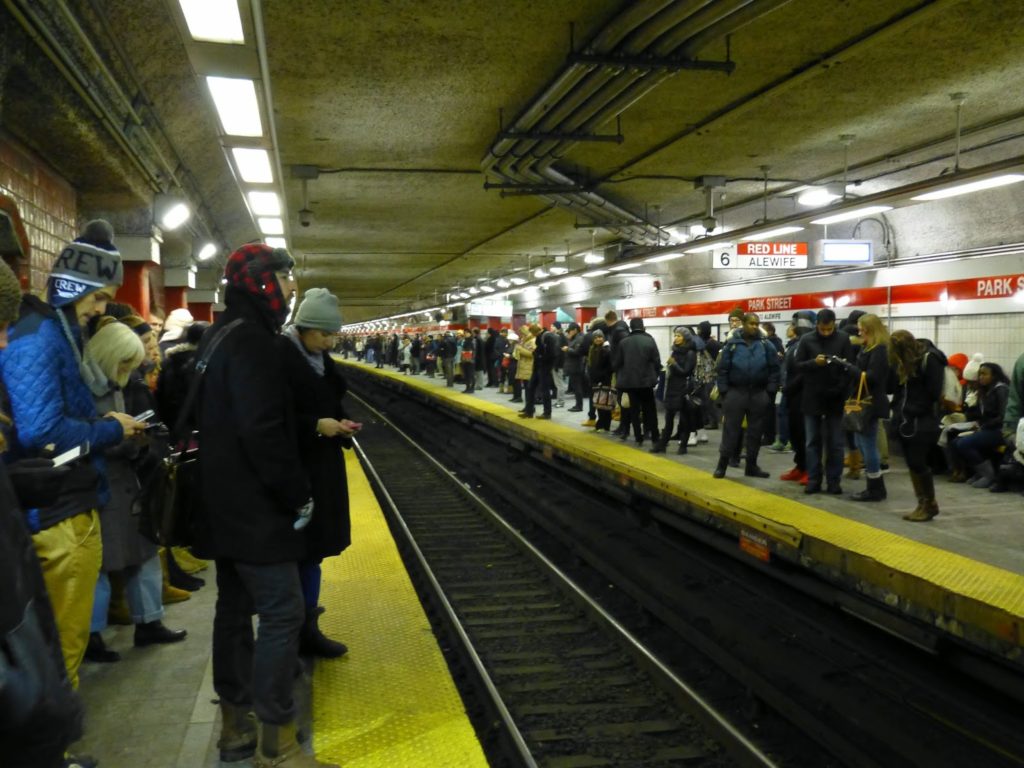 Park Street was a bit of a mess…