The 2 is a crazy route meant to serve residential areas to the east of Lowell. I had wanted to ride another LRTA route for fun, and the 2 showed up at the Kennedy Center. When I got in, I asked the driver if it would loop around and come back to Lowell. "This is Lowell," he replied. I told him I was taking a "joyride", to which he responded "Joyrides cost 20 bucks." A few passengers joined in on the joke, which showed just how local this route is. Everyone seemed to know the driver, and each other.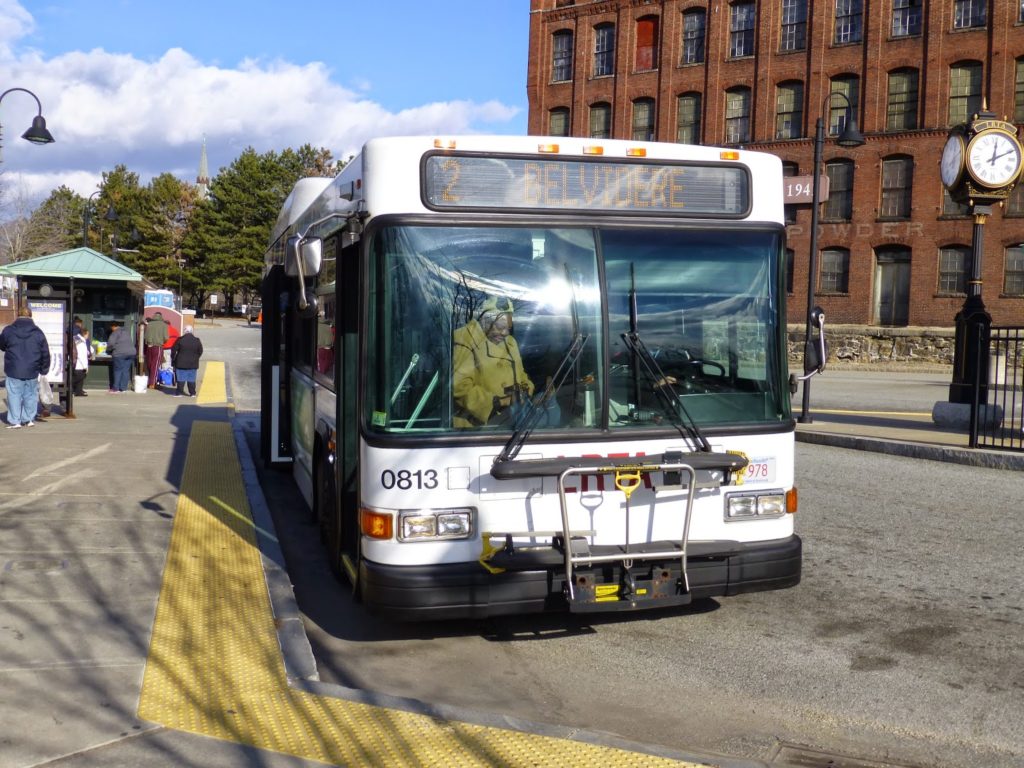 The bus boarding at the Kennedy Center.
The bus was a "clean fuel" one, and it was pretty nice inside. I assume these are the newest buses on the LRTA, and as such, it was very clean. The bus was slightly longer than the one I rode on the 14, and the seats were of standard comfort. But there were pull chords, once again! They're the best!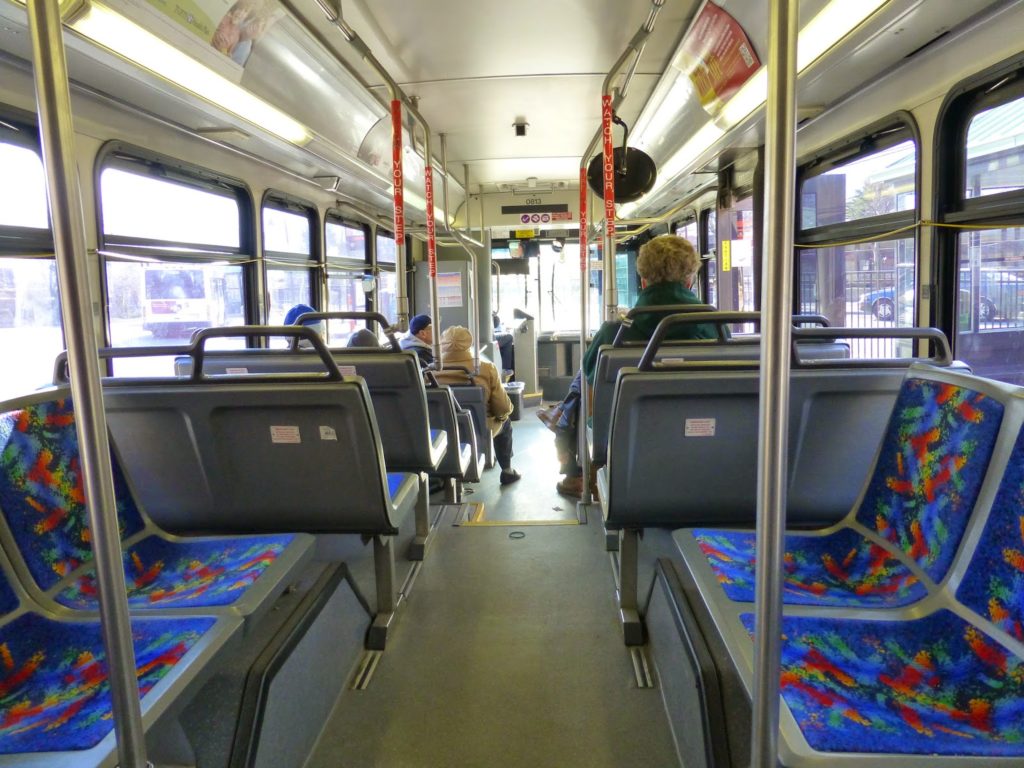 Looking up towards the front.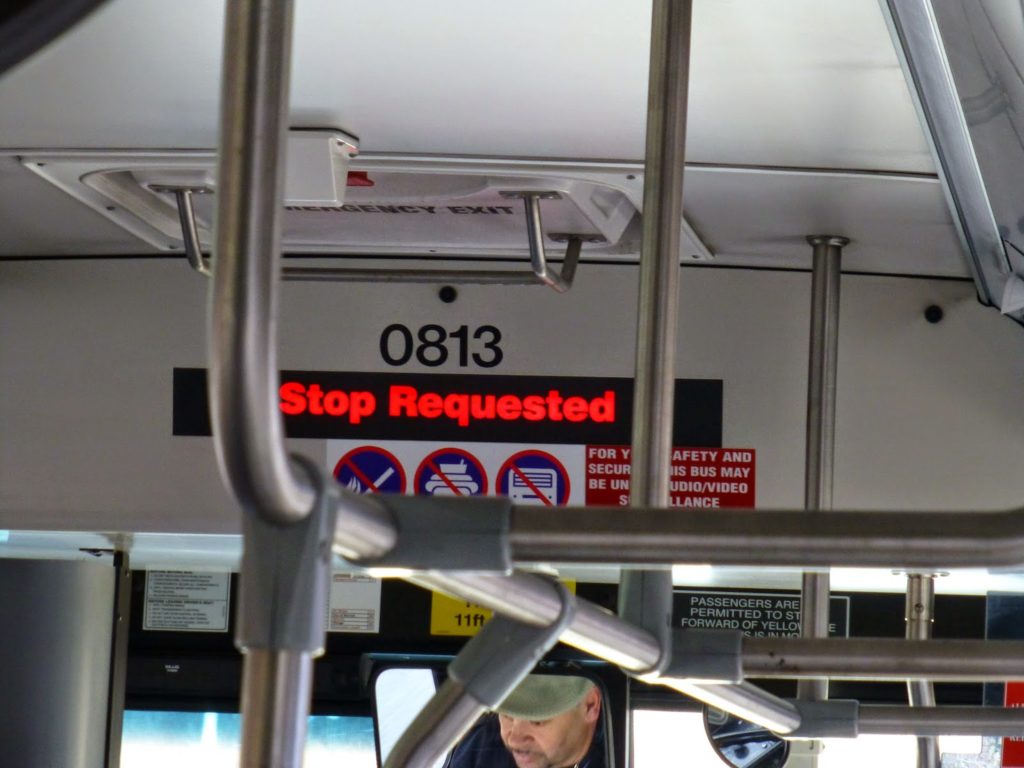 The stop request screen.
We made our way to Appleton Street, which was mostly businesses. After we crossed over the Concord River, it became more residential, with closely-spaced houses. There was a fairly time-consuming detour to serve the Saints Memorial Hospital, then we came back down on High Street.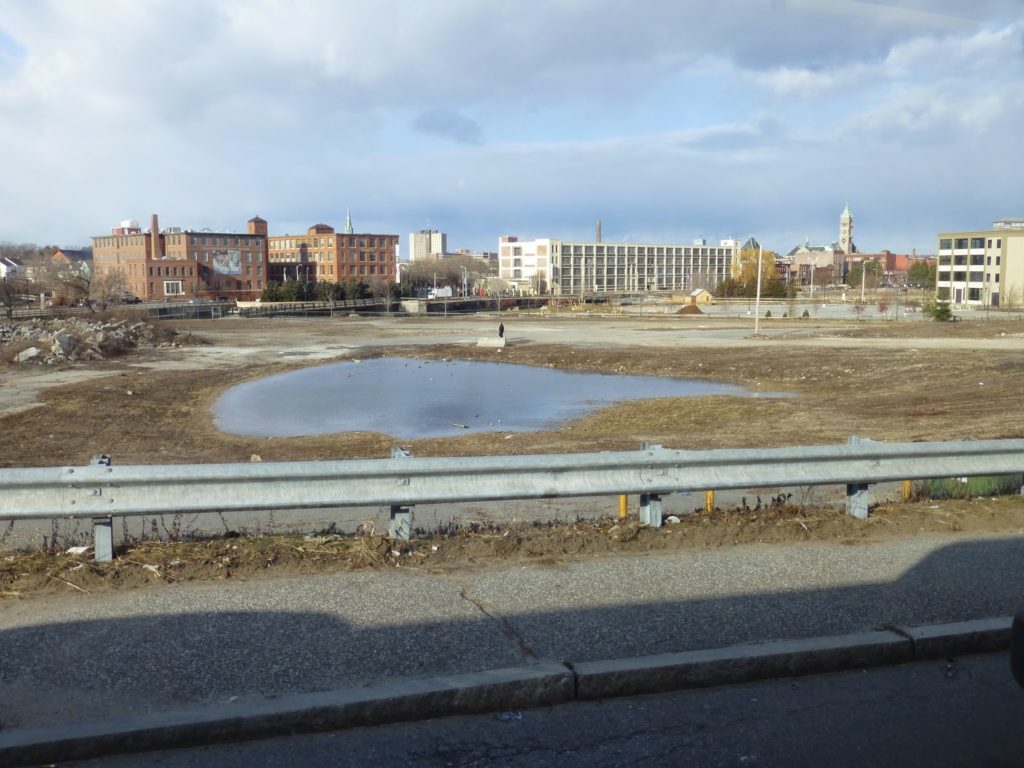 An odd view coming back inbound.
We soon turned onto Rogers Street, There was a big park, but other than that it was still all houses. After a second park, however, it turned to businesses with massive parking lots. Eventually, we turned onto Phoenix Ave, then pulled into the Hannaford's Plaza. After that, we made our way through the massive Stadium Plaza parking lot across the street.
We headed back down Rogers Street for a bit before turning onto Douglas Street. This street was once again residential, with further-spaced houses. We turned onto Hovey Street just before a big school, then onto Wentworth Ave, then onto Andover Street. Andover Street was shared with the 11, which goes all the way out to Andover (the town).
We pulled into a plaza, then went back a bit and turned onto Burnham Road. We followed this all the way up to the end, when we turned onto River Road. This street, as the name suggests, parallels the Merrimack River, which could be seen between houses. Soon after, we looped around and headed back towards the Kennedy Center.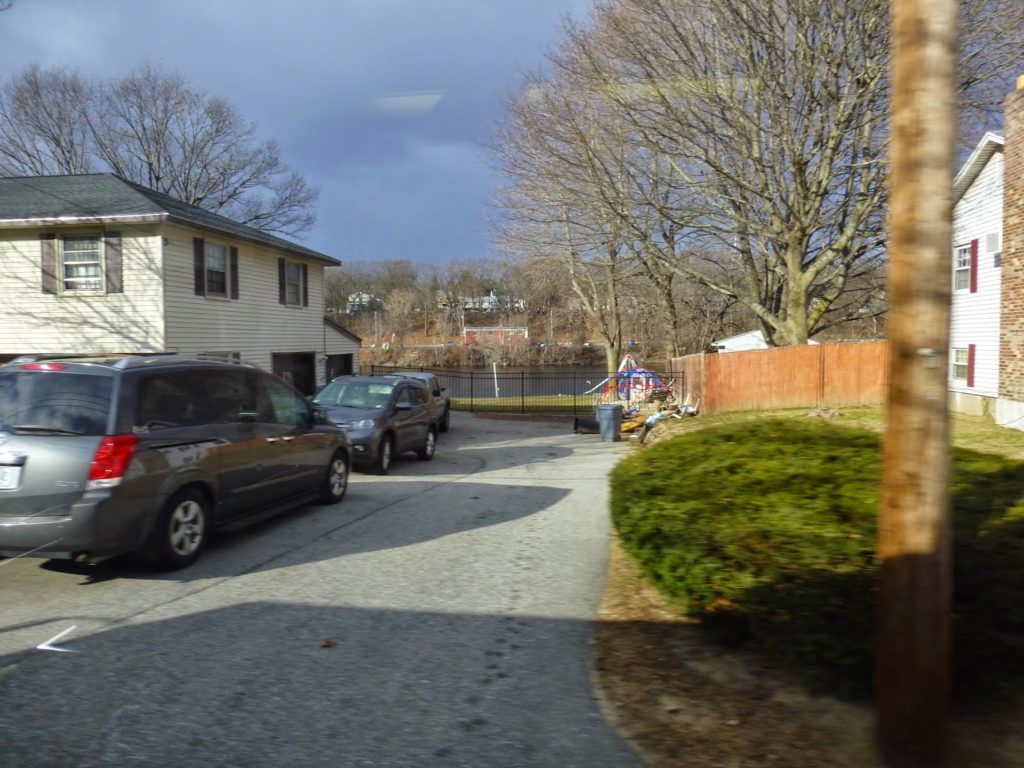 Looking at the river between houses.
The bus back at the Kennedy Center.