I was really excited to find out that Lowell actually has a streetcar service downtown. But it turns out it's seasonal. So, all I could do was take some pictures of one of the stations.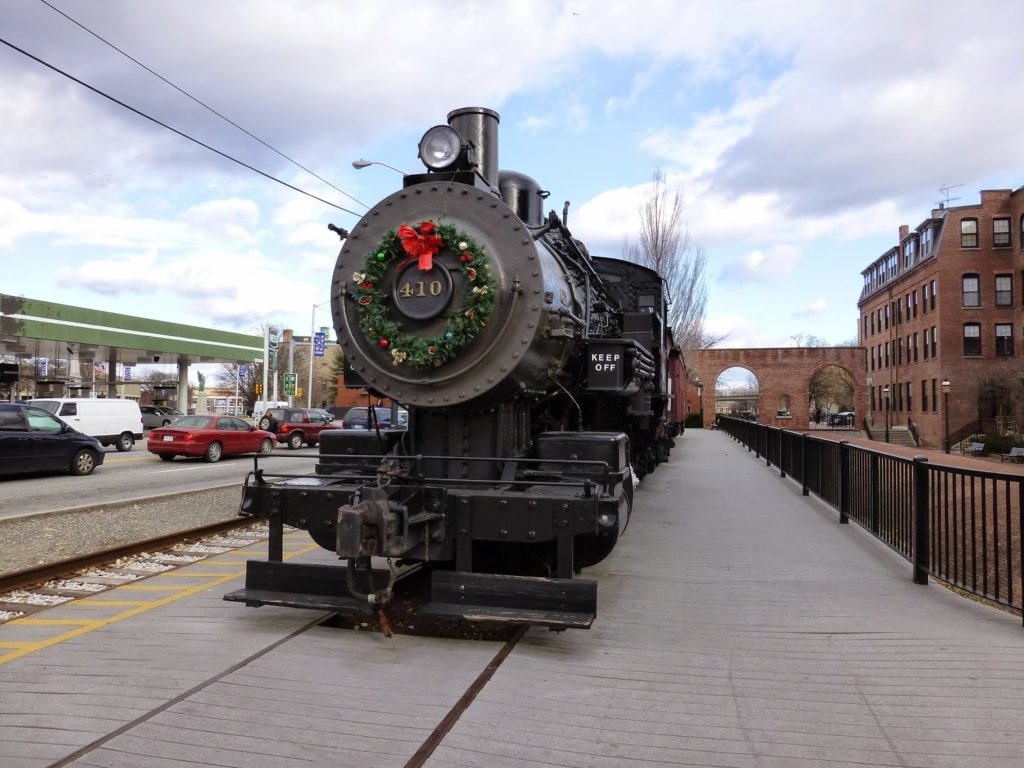 An old Boston and Maine locomotive on display at the stop.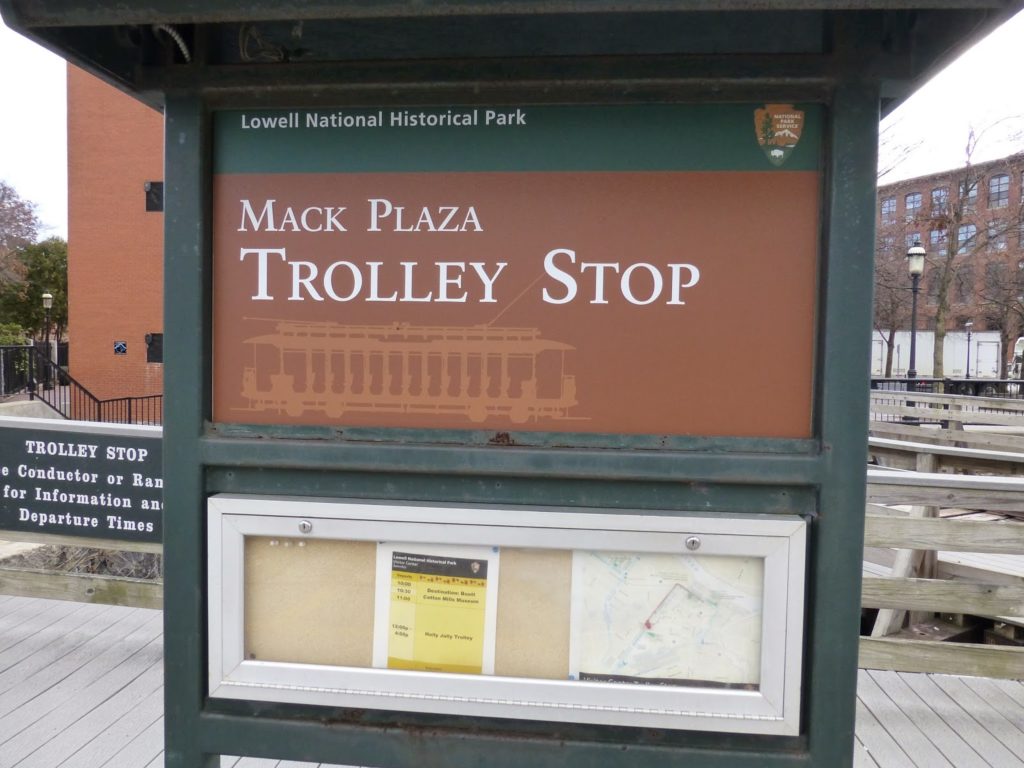 It looks so enticing…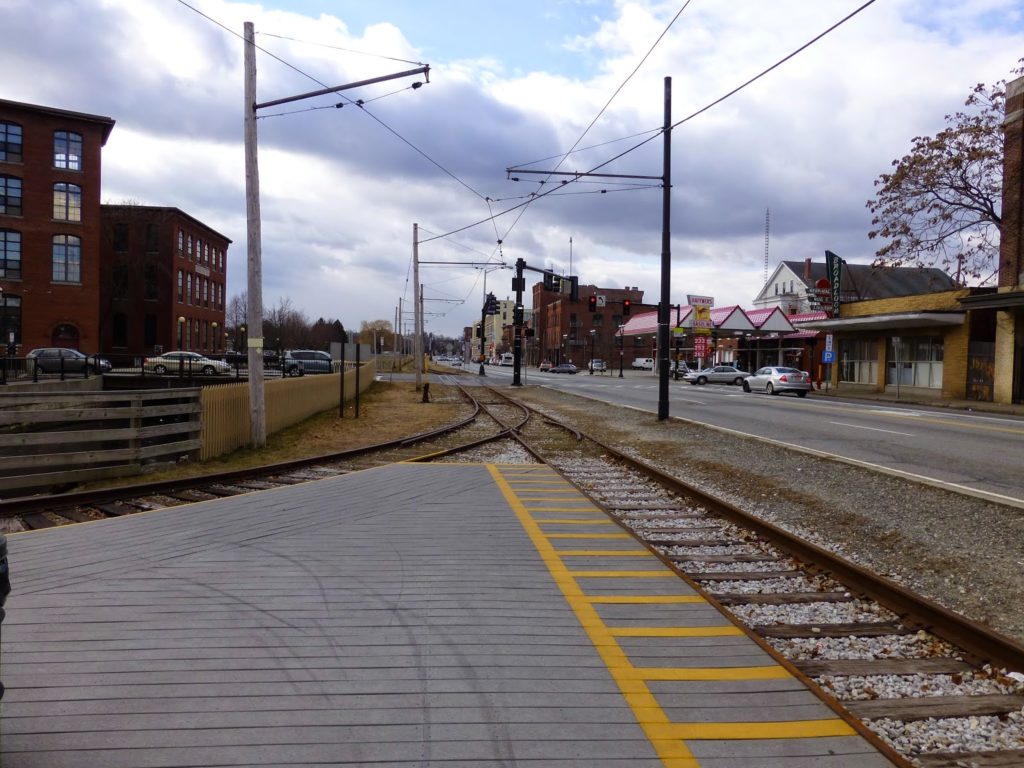 Looking down the tracks.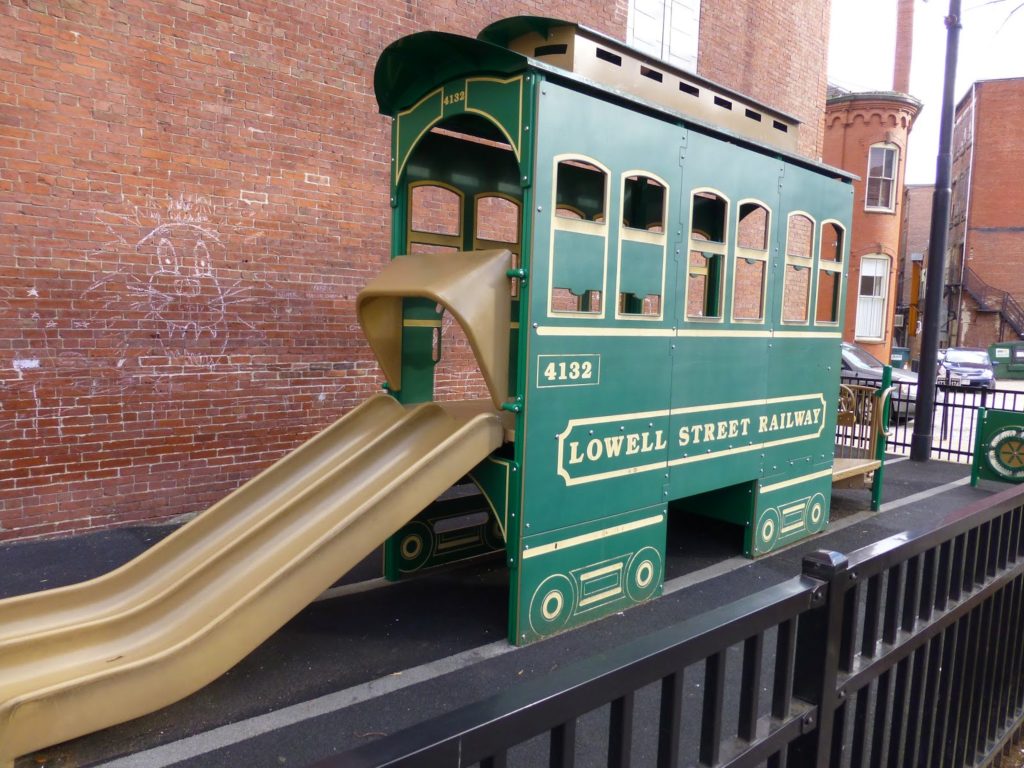 This is the closest I got to seeing a streetcar.