I initially went to Wellington just because I wanted to see the fantastic view from the parking lot again. However, I took a casual look out the window and went "Ooh, bus!" So that's the exciting story of how I ended up on the 97.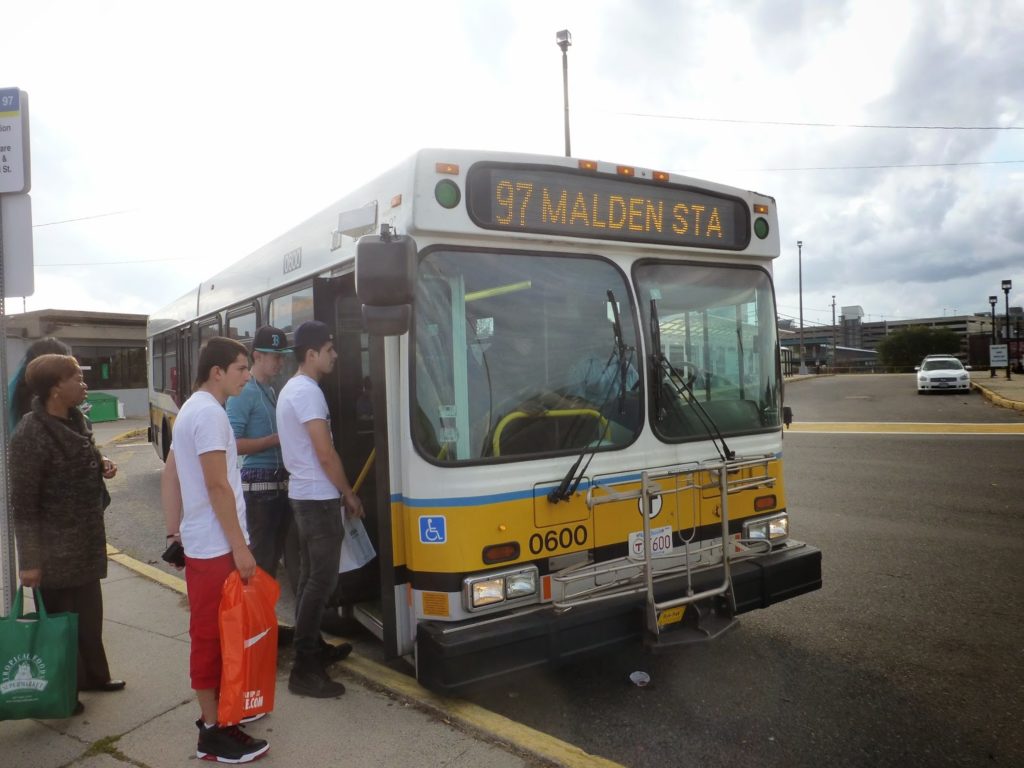 Good to see an MBTA bus again.
We left the busway and turned onto Revere Beach Parkway, going over the Malden River. But at the rotary, we left all the other routes by turning onto Mystic View Road, then again into the Gateway Center. This seemed like a pretty small, ugly mall, but a lot of people got on here (a few even got off!). After that, we went back onto Mystic View Road, and, after a few minutes of traffic, got back onto Revere Beach Parkway.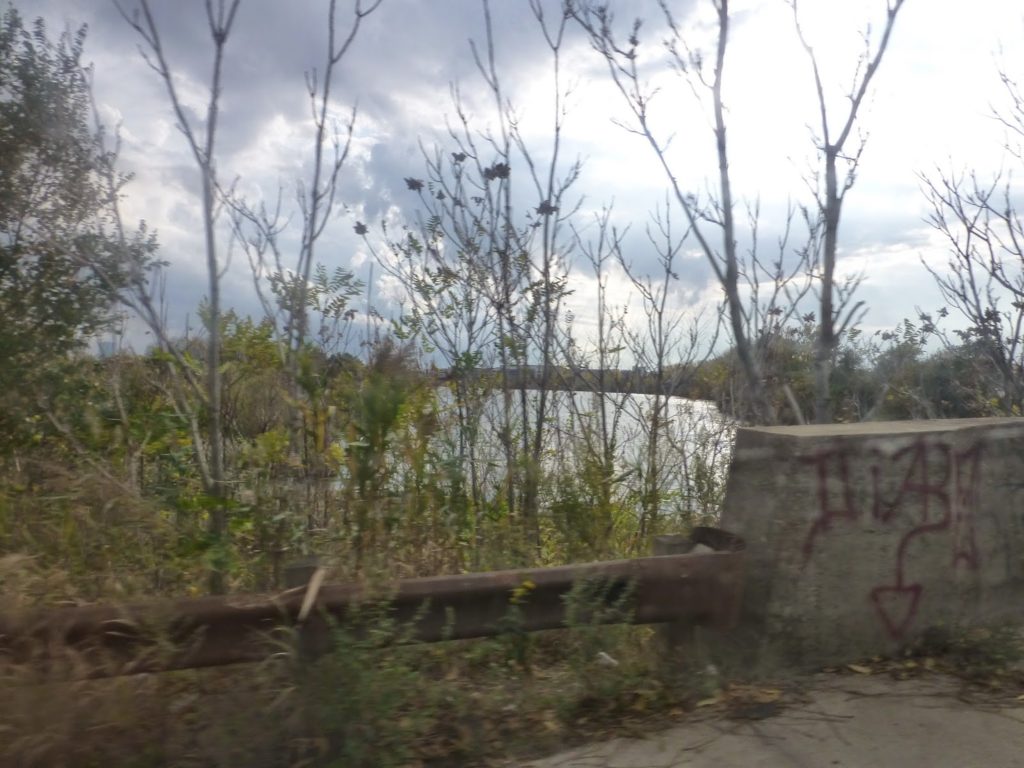 The view of the Malden River was nice, but I was a bit late.
We went over some train tracks, and then around another rotary onto Broadway. There were some houses dotted in between the many small businesses on this street, but by Everett Square it was all the latter. Soon we turned onto Hancock Street, which had some small apartments and then just houses. Then we turned down Belmont Street (more houses), Main Street (mostly houses, with a few apartments), and then Medford Street (with, you guessed it, houses) in quick succession.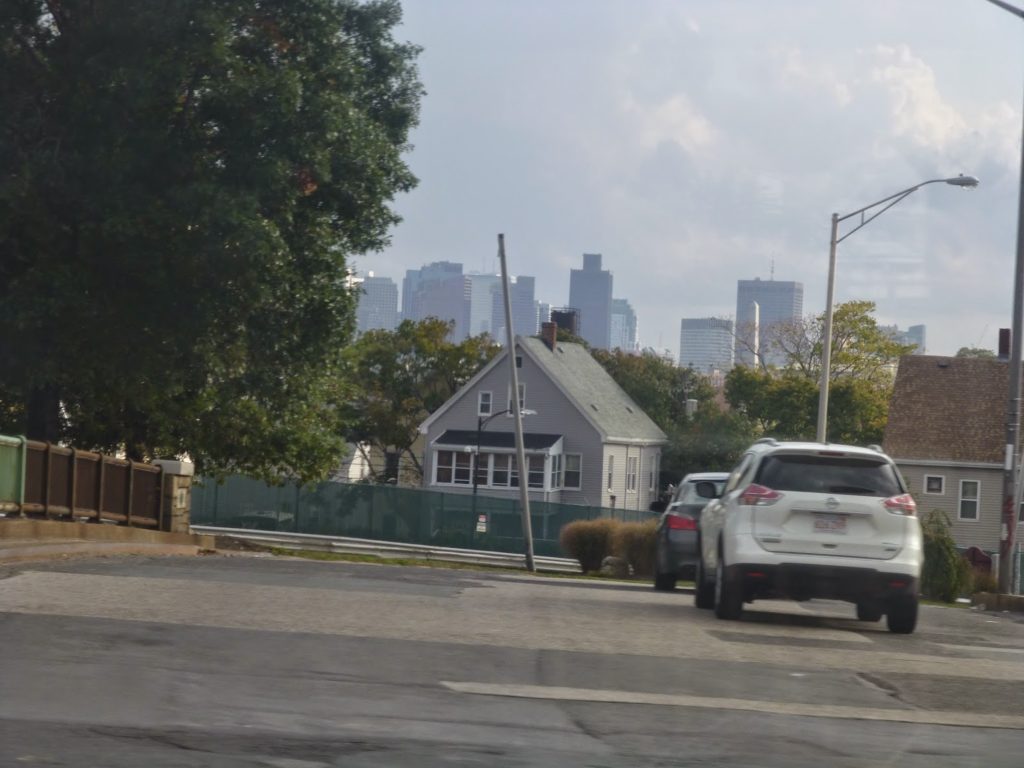 I wish I could remember/find where this was, because that's a pretty nice view.
After a short time on Medford Street, we turned onto Canal Street, which, after paralleling a trail for a bit, became industrial. Then we turned onto Charles Street, and then Commercial Street, where the Malden skyline loomed. We pulled into the Malden Center busway a few minutes later.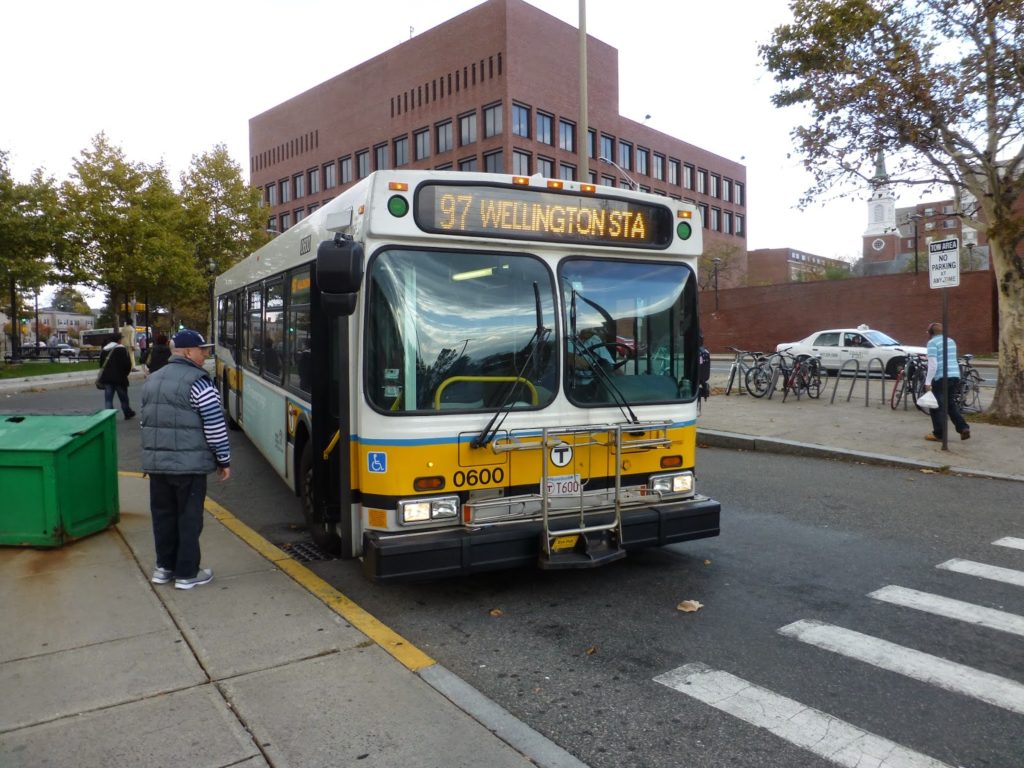 The bus getting ready to go back to Wellington.
Route: 97 (Malden Center Station – Wellington Station via Commercial and Hancock Streets)
Ridership: Surprisingly high: 41 people. Obviously no one took this from beginning to end; Everett Square acted as a halfway point where the people coming from Wellington were all gone and people started to feed in to go to Malden Center.
Pros: The bus serves a few residential areas in between the "main lines" with lots of routes running on them. It's also the only MBTA bus to serve the Gateway Center full time, though I believe the 99 also goes there on Saturdays.
Cons: This schedule is awful! It's every half hour during rush hour, and then every hour weekdays, Saturdays, and Sundays. And the service hours only go from 6 AM to 6 PM on weekdays, and 10 AM to 7 PM weekends, This is pretty darn limited.
Nearby and Noteworthy: We went by a lot of businesses, but as usual I have no idea which ones were better than others.
Final Verdict: 5/10
This bus serves a lot and gets pretty high ridership, but that schedule drags it down. This is pretty much every hour all the time, which doesn't seem like enough. They could at least make it start a little earlier and end a little later on weekends.
Latest MBTA News: Service Updates
The MBTA has awarded its contract to build new Red and Orange Line trains to a Chinese company. Also, we can finally track the Green Line! …on its above ground sections, at least.