Though it was elevated almost the whole way, this was not a very nice ride. We went through some pretty bad neighborhoods on the J that were really badly maintained: graffiti, abandoned buildings, total wreckages of buildings. There was a nice view over the Williamsburg Bridge into Manhattan, but that came much later…
Of course we wanted to take the J the whole way, so when we got on at Sutphin Boulevard – Archer Ave – JFK Airport (does the name have to be that long?), we had to take it one stop to Jamaica Center – Parsons/Archer first. Okay, both of those stop names have "Archer" in them – do we need to be reminded at both stations that the train goes along Archer Ave?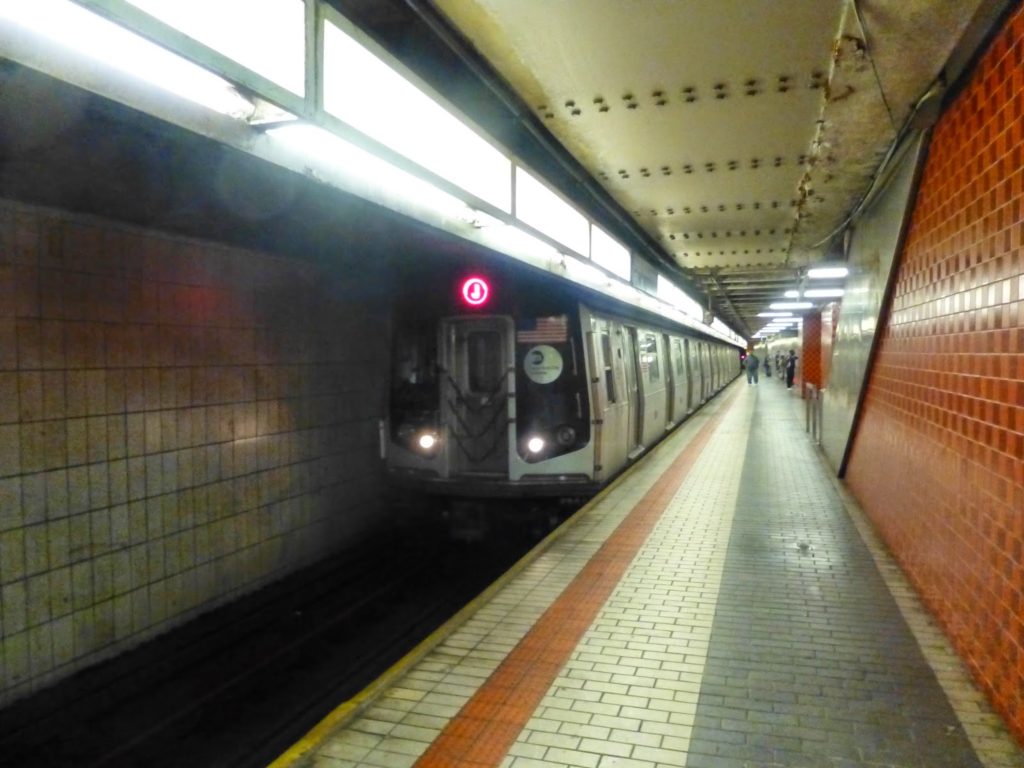 The train at SB-AA-JFKA (It's even hard to abbreviate!).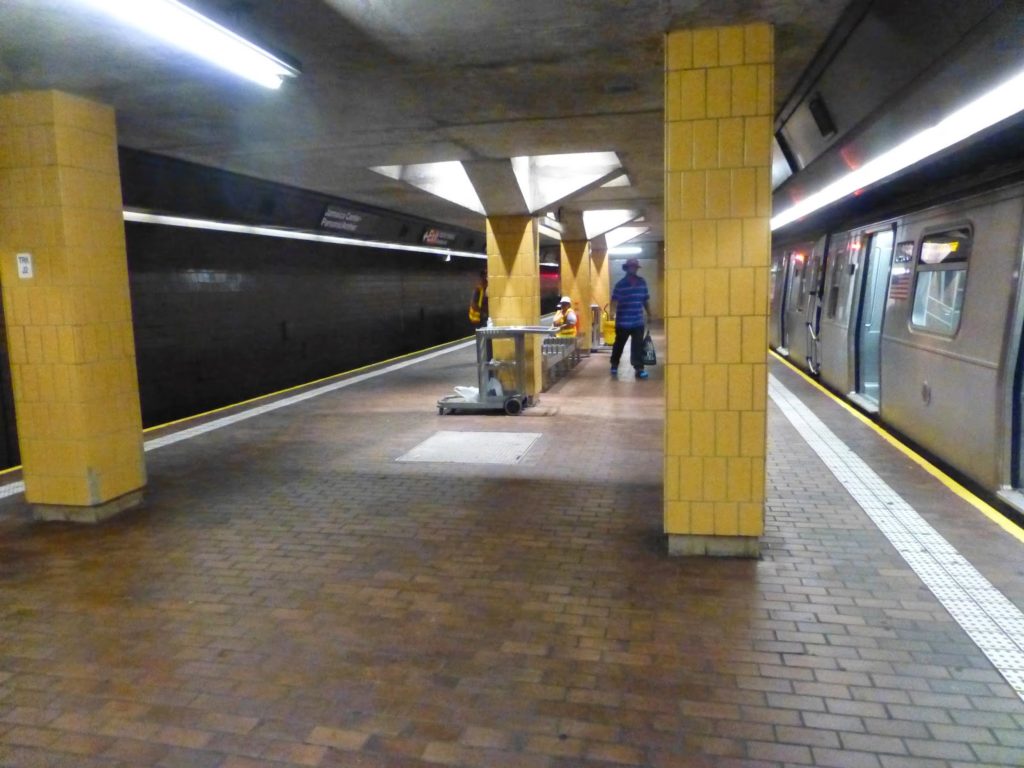 A quick glimpse at Jamaica Center – Parsons/Archer.
As you can see, the line is underground for the two Jamaica stops. After that, though, we rose up and turned onto Jamaica Ave, which was the aforementioned bad neighborhood. The El seemed pretty intrusive, too; we were very close to some of the apartments, and in some cases could see inside! The neighborhood got better and better as we went along, luckily. Woodhaven Boulevard was the next major stop, with 75th Street after. We went by a big field and a cemetery, then made a sharp turn onto Crescent Street, and then another turn onto Fulton Street.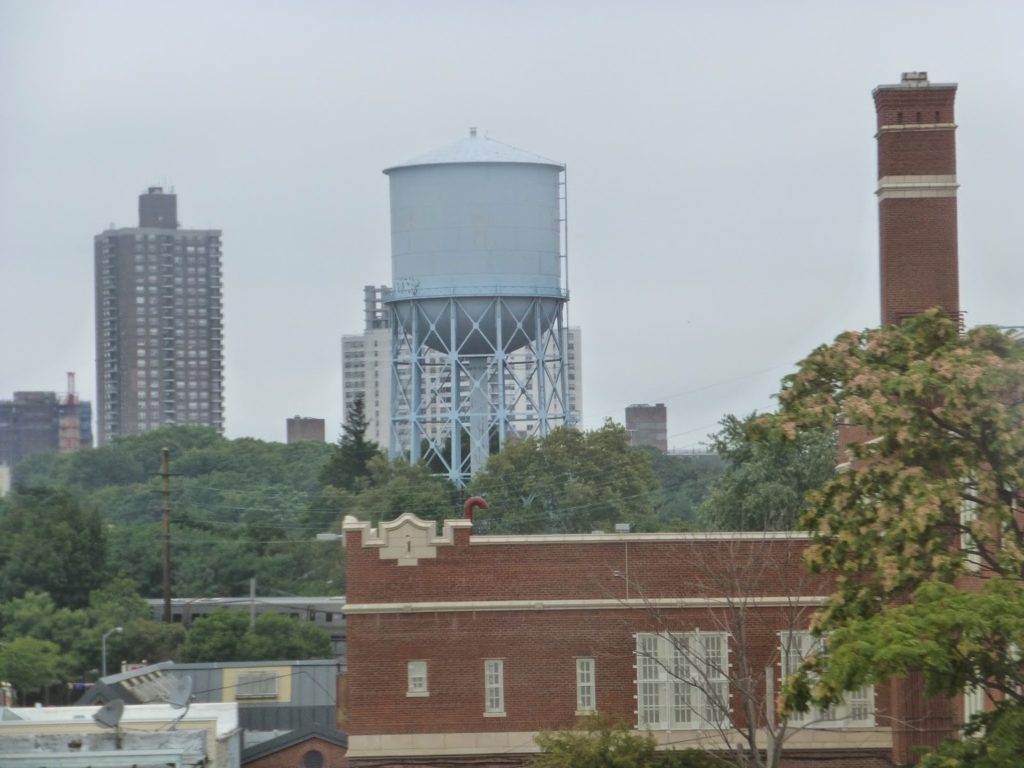 A water tower near Jamaica.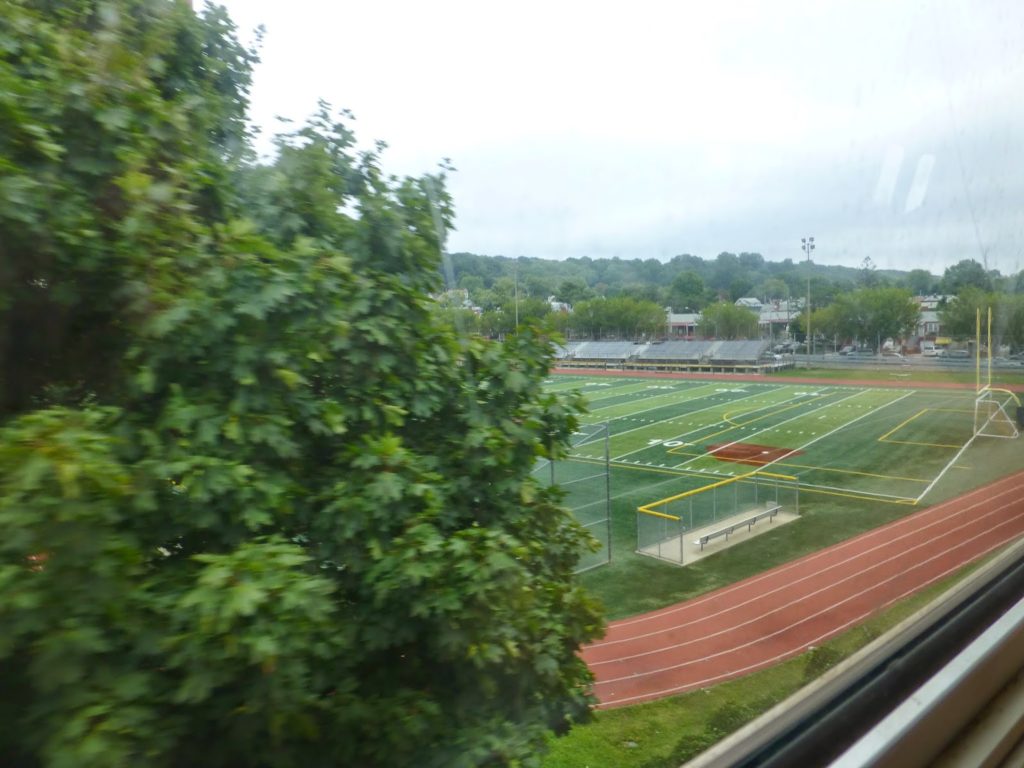 A bad picture of that football field.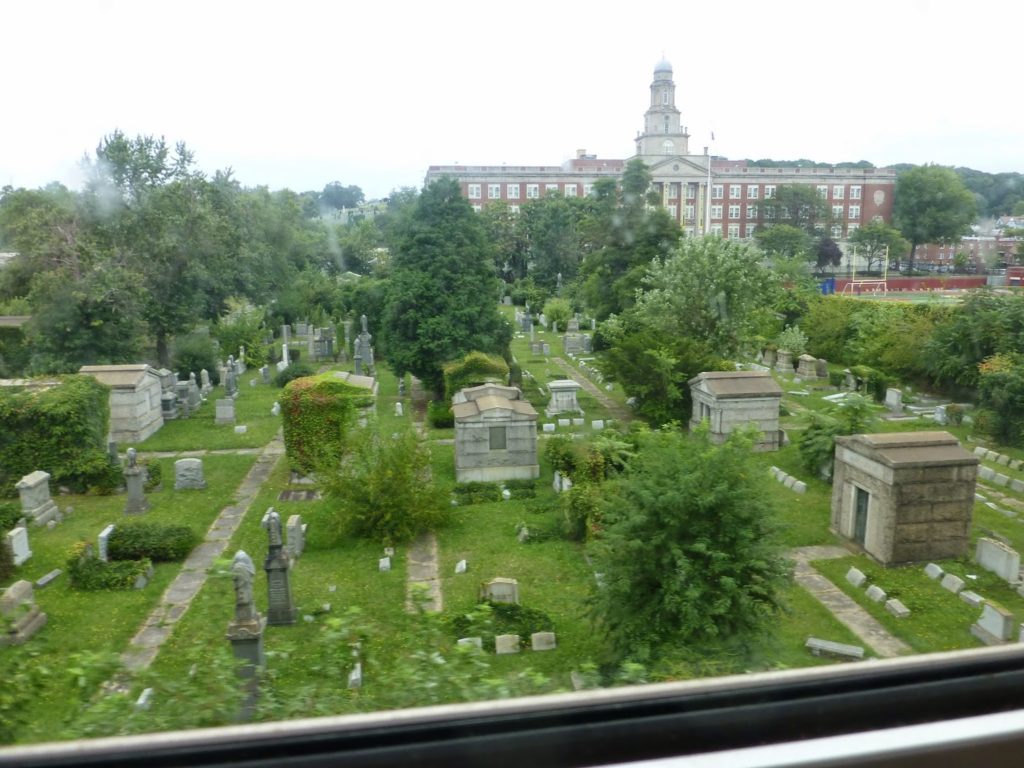 The cemetery.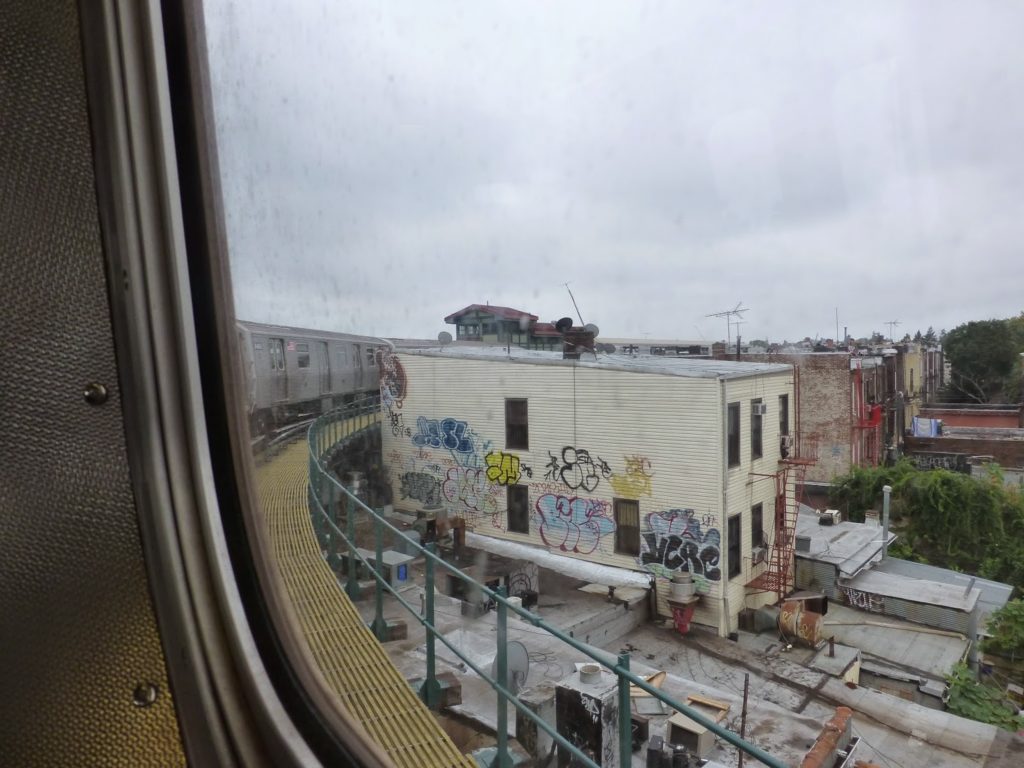 Not the nicest neighborhood…
After a few stops we turned onto Broadway and came into the big mess that is Broadway Junction. This station has two elevated lines, a subway line, an above ground yard, and a Long Island Railroad Station to the south. As you can imagine, it's pretty crazy. This is also the top New York subway station for weapons possession, which is…good to know.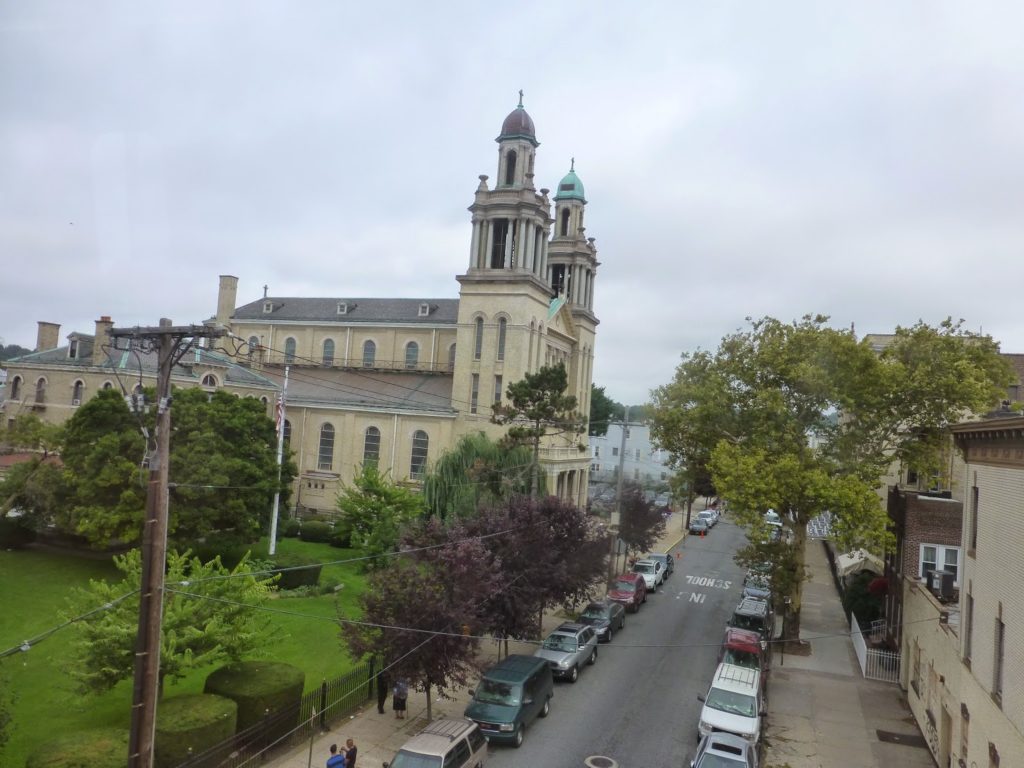 That's a nice building.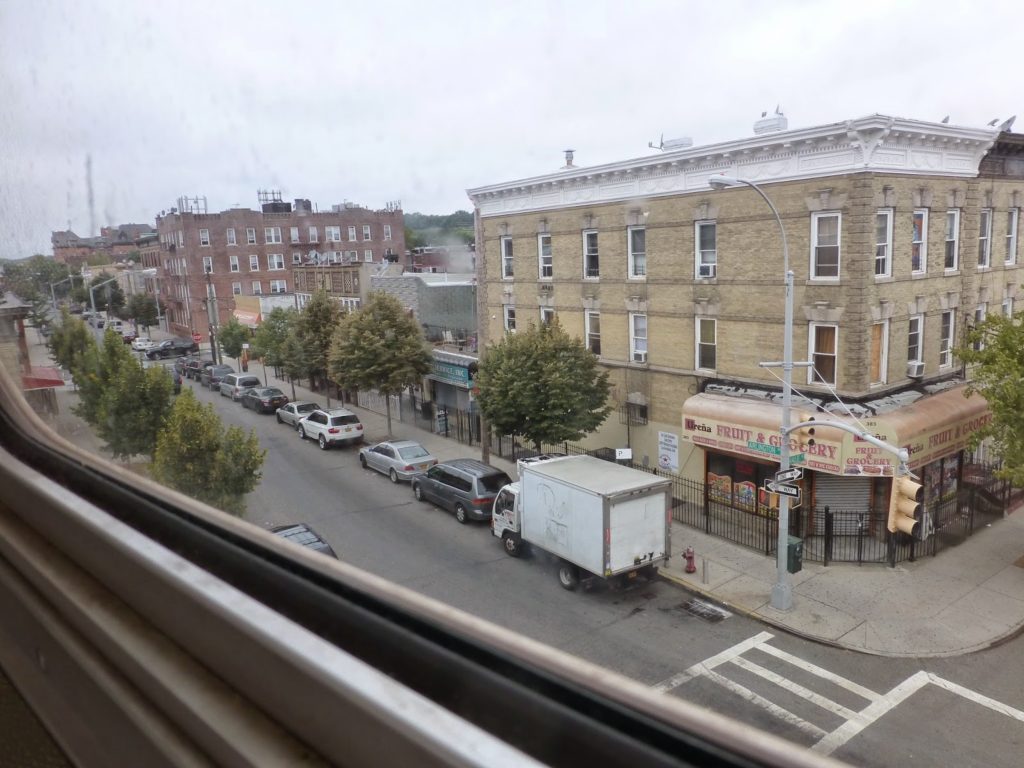 A typical view.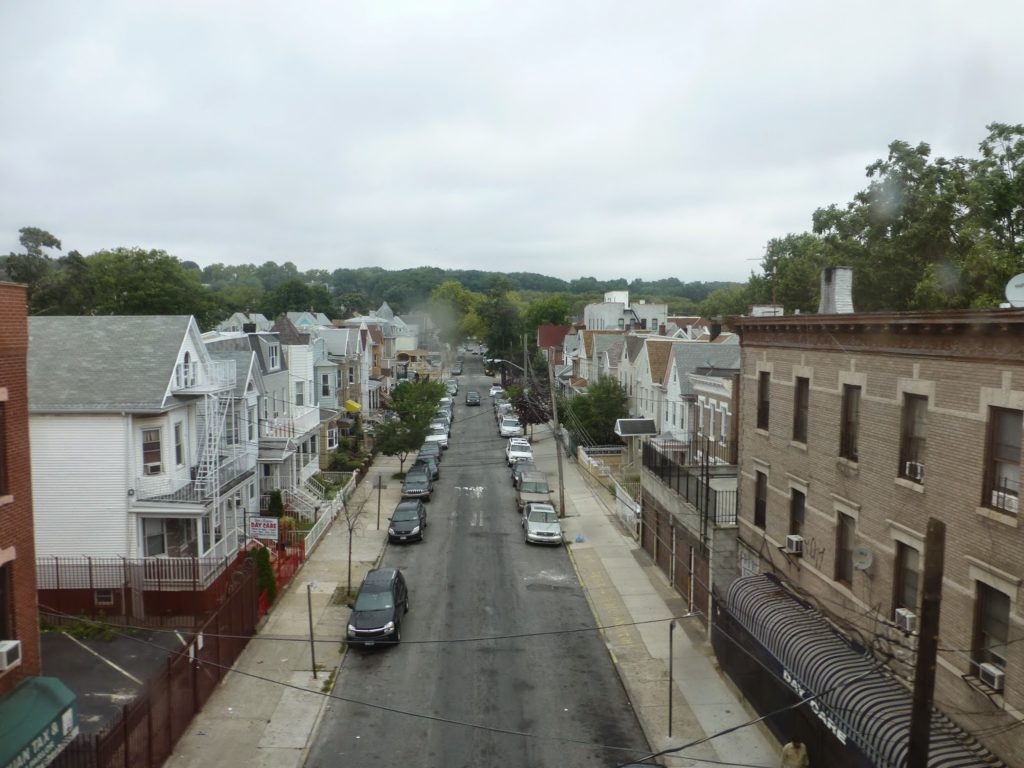 Looking down a somewhat suburban street.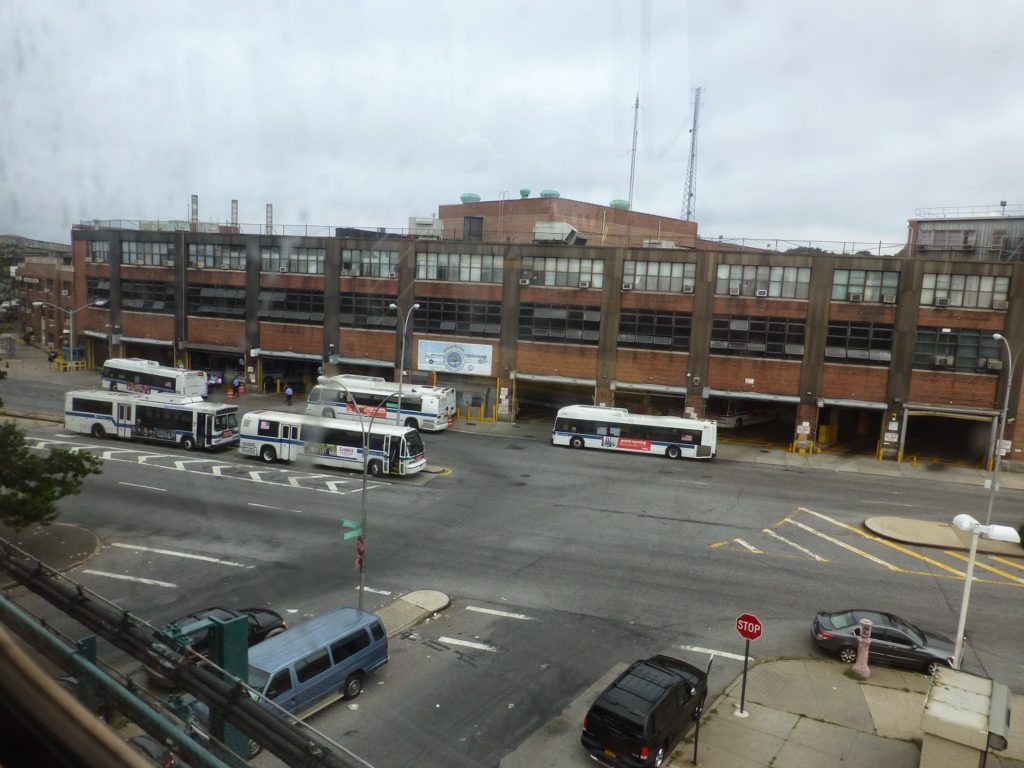 A bus terminal.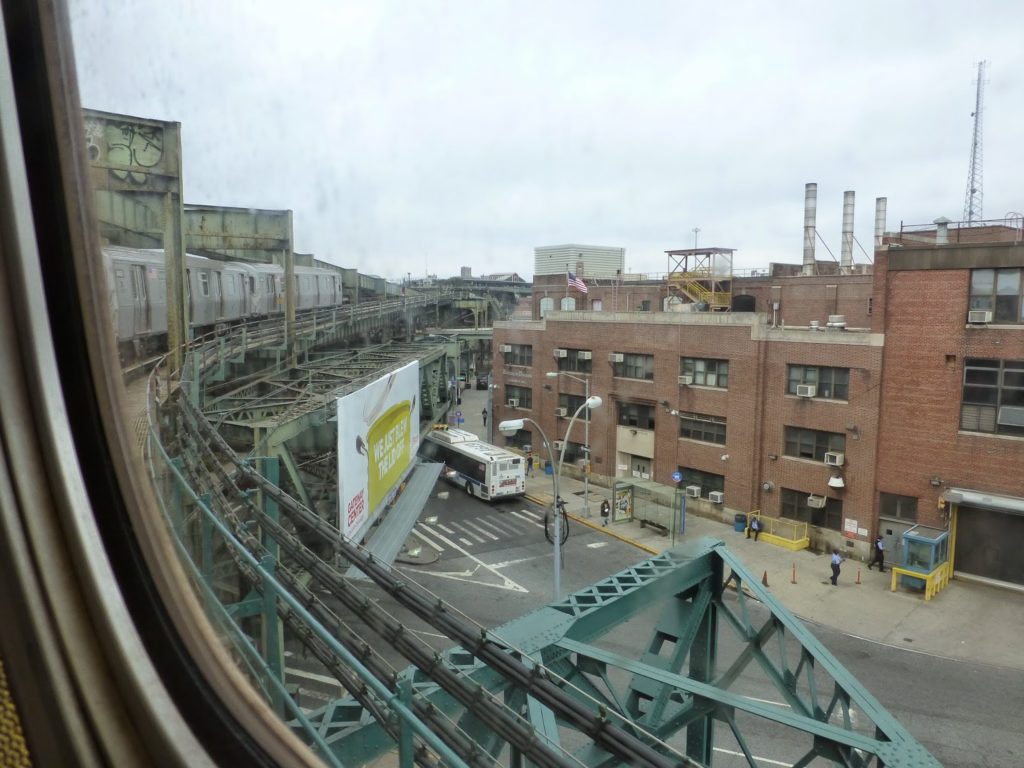 Making the turn onto Broadway.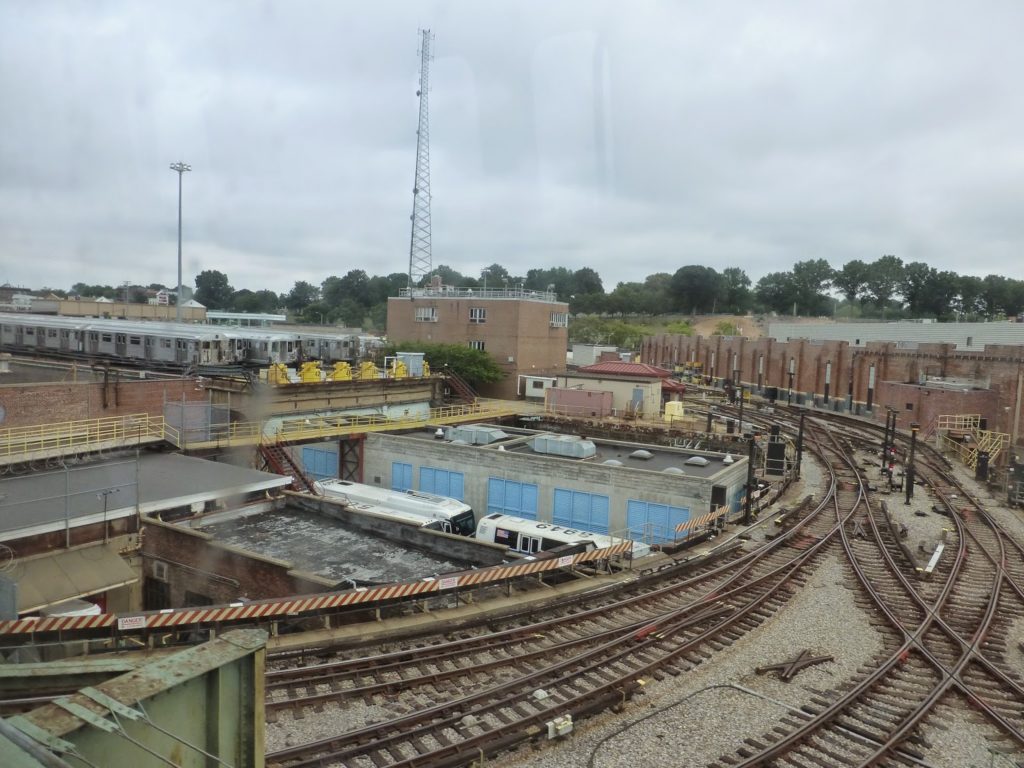 The yard at Broadway Junction.
We stopped at few more stations (including Kosciuszko Street, however you pronounce that), then at Myrtle Ave there was a transfer to the M. As it was a weekend the M was simply acting as a shuttle from here to Middle Village – Metropolitan Ave, but on weekdays it continues into Manhattan and Queens. It started to get more built up after Myrtle Ave. We crossed over I-278, then made an s-curve onto the Williamsburg Bridge. The view was pretty great, but there were a lot of supports getting in the way.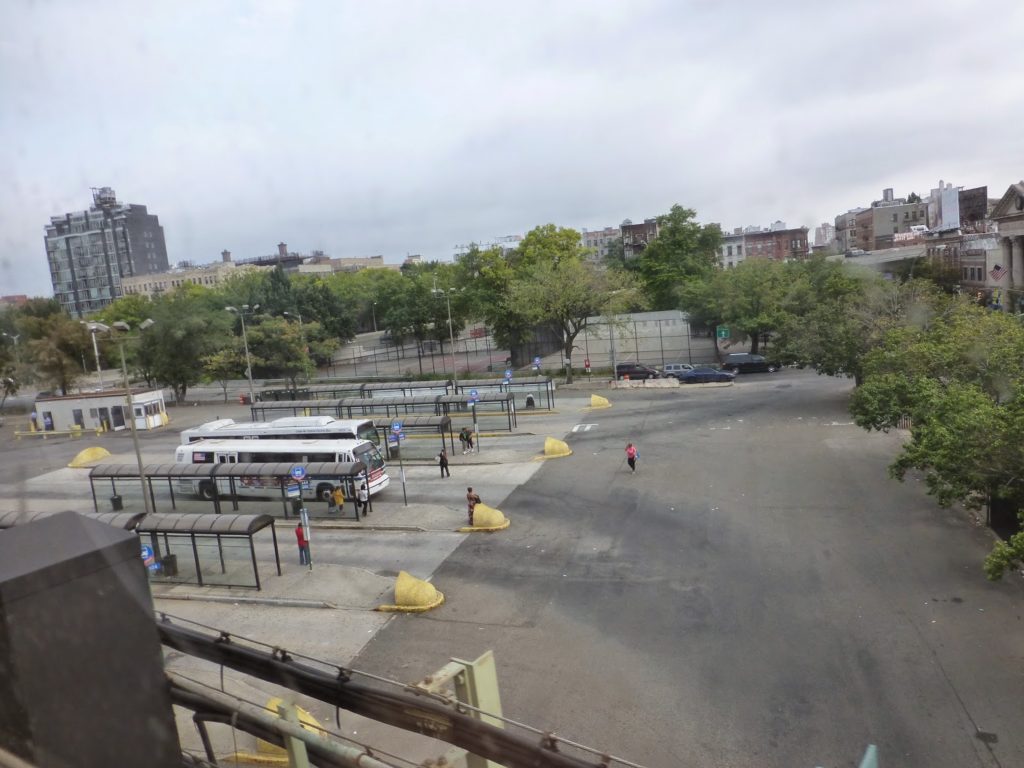 A bus terminal just before the bridge.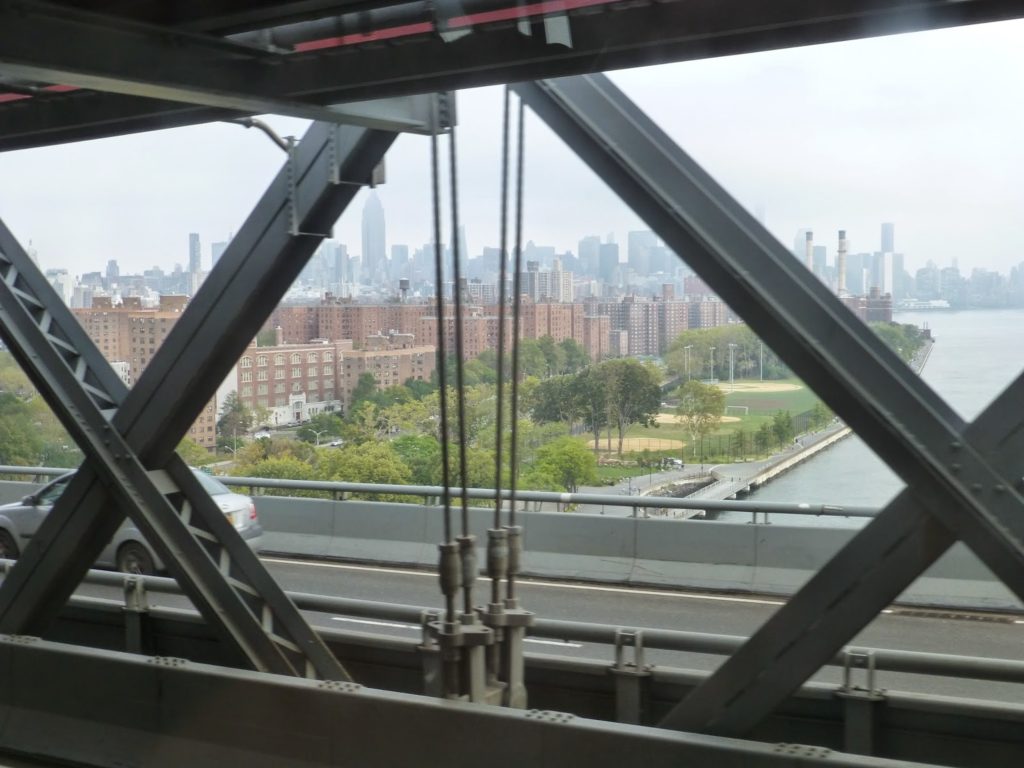 This was, unfortunately, the best picture I could get.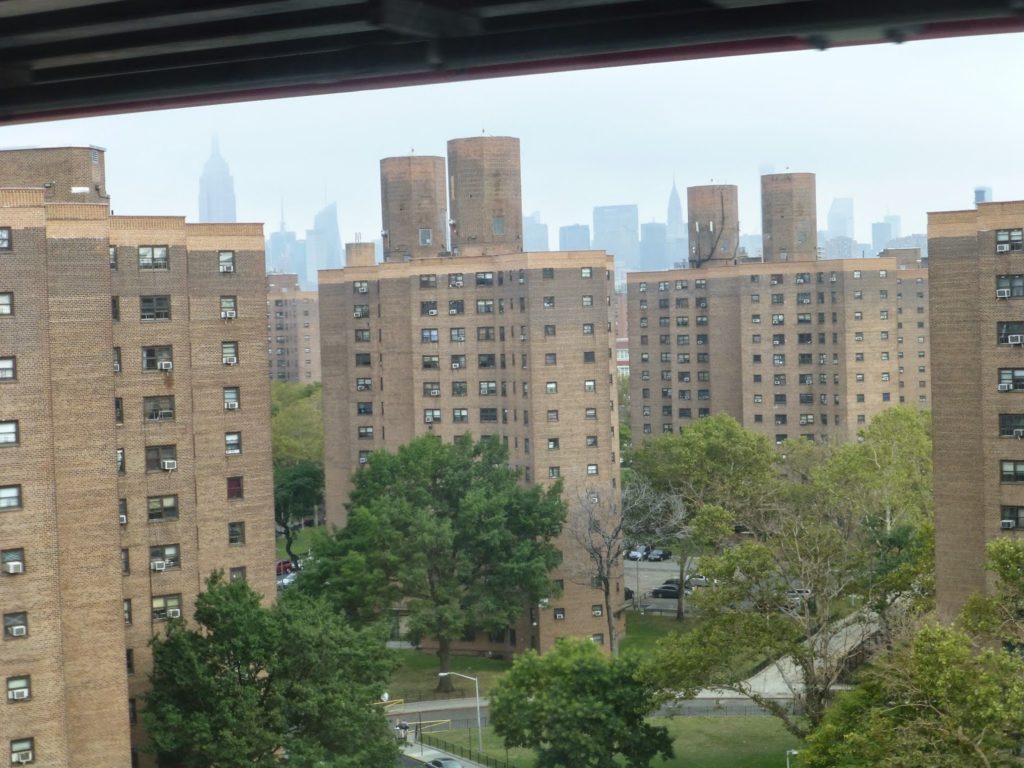 A development in Manhattan.
After the bridge the train went underground for some pretty depressing subway stations. If you thought some of the other ones were dingy, you haven't been on the J. Anyway, since it was a weekend, the train terminated at Chambers Street, where we changed over to a 4. On weekdays it goes two more stops to Broad Street, in the financial district. Overall, this was certainly an…interesting ride, though the only part I would recommend was the bit over the Williamsburg Bridge.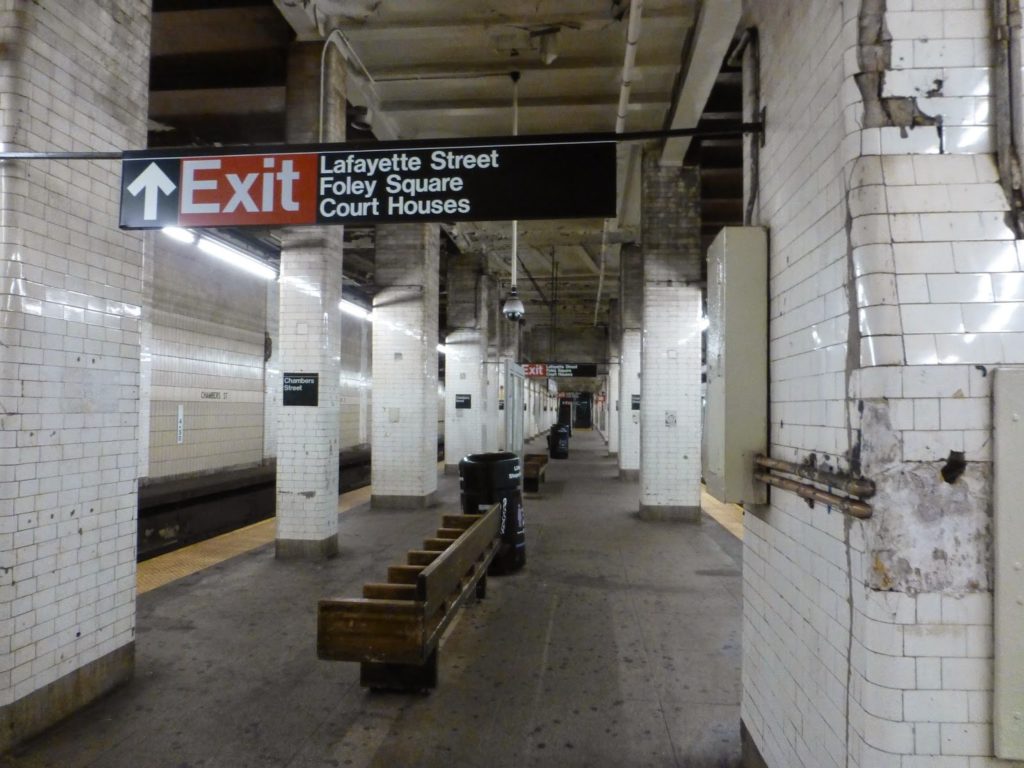 Ugh!
Blech!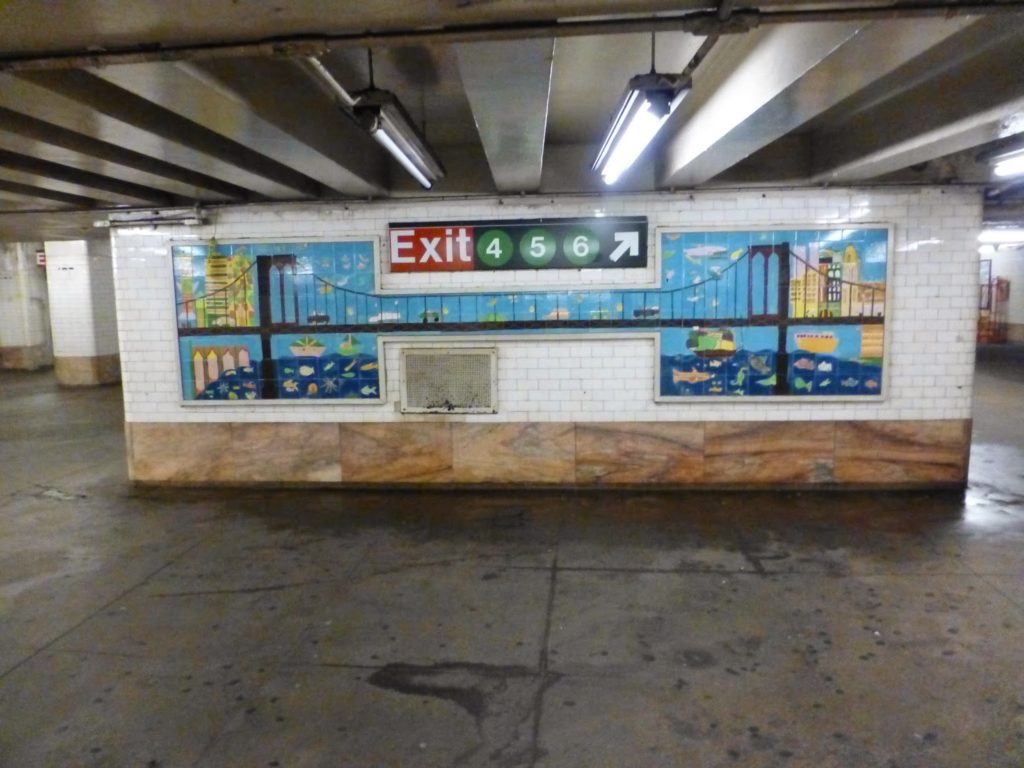 At least they tried to spruce it up with some artwork.
Up next is the Q44 bus, which we took from Flushing to Jamaica!