When we went to the Smithsonian Museum of American History, I just had to drag my friends to the transportation exhibit. It was fantastic, and I took a few (bad) pictures. Here they are: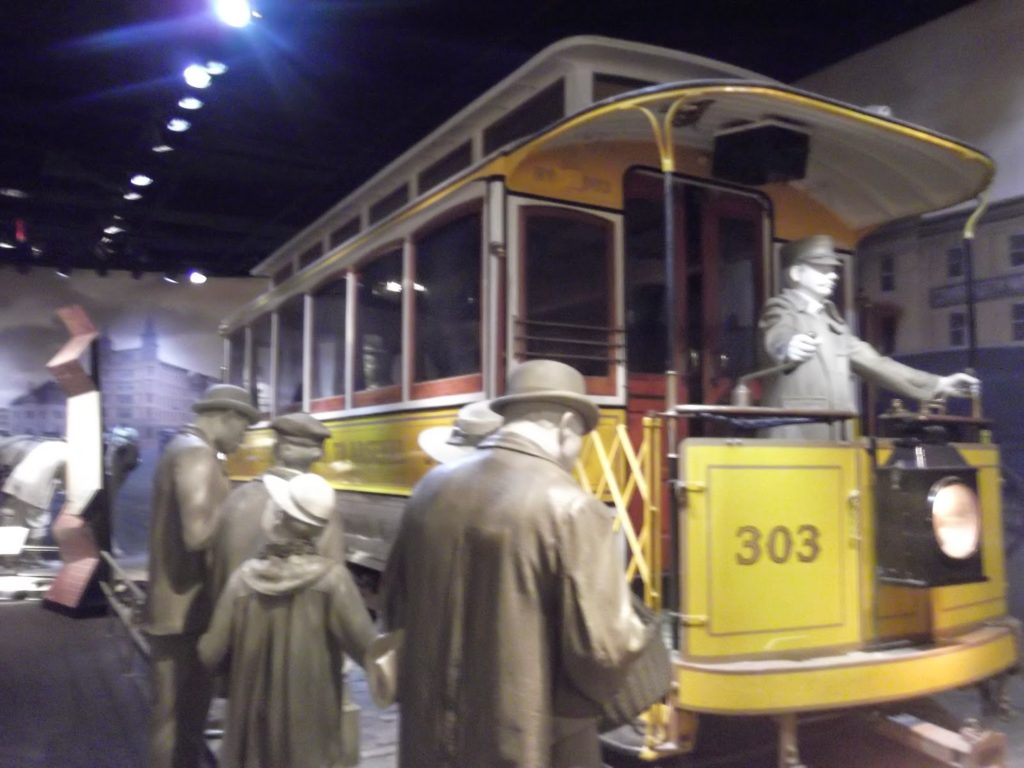 An old streetcar.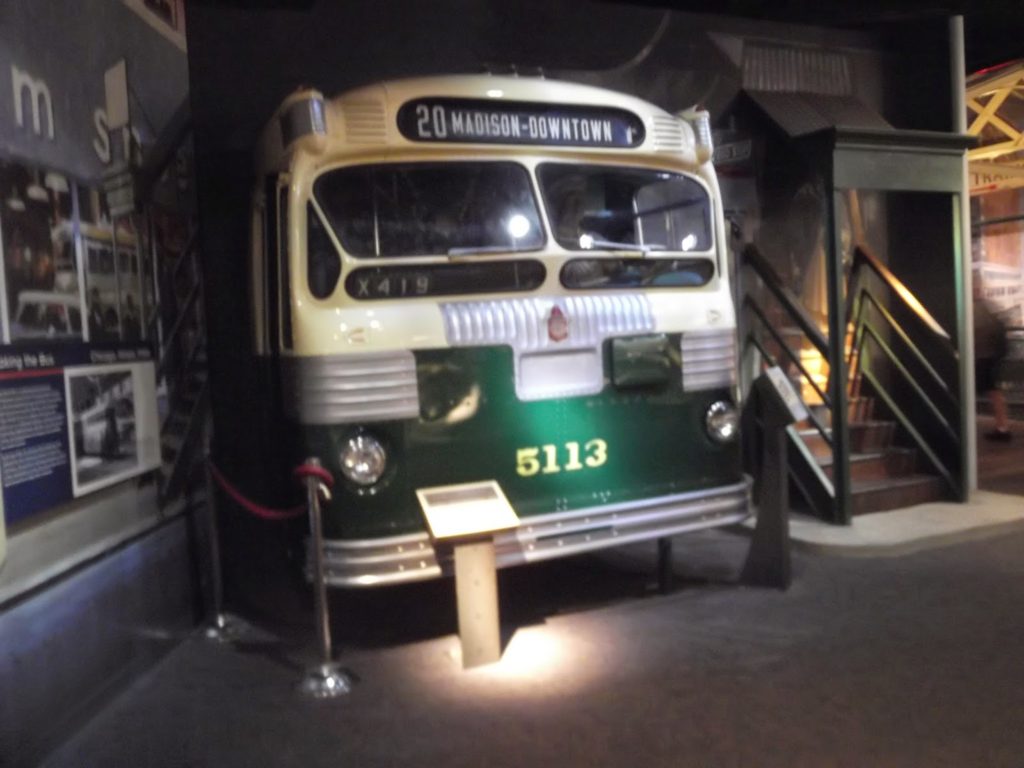 The front of a bus, but not the rest.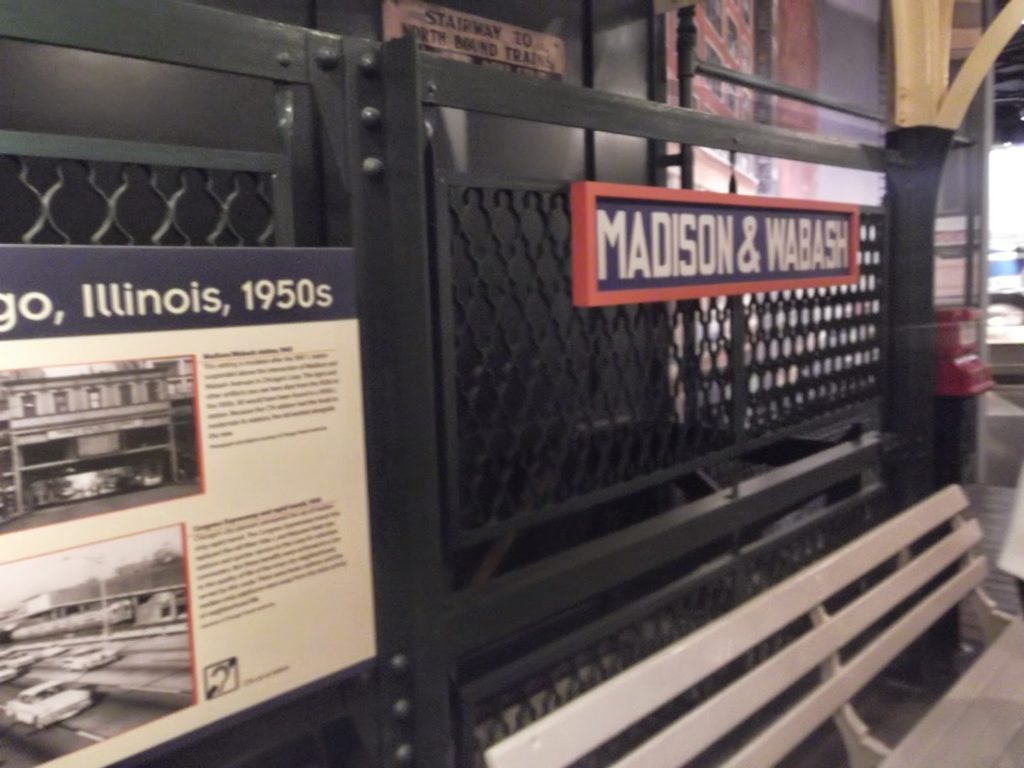 A replica of a Chicago EL station.
You could go inside an old EL train.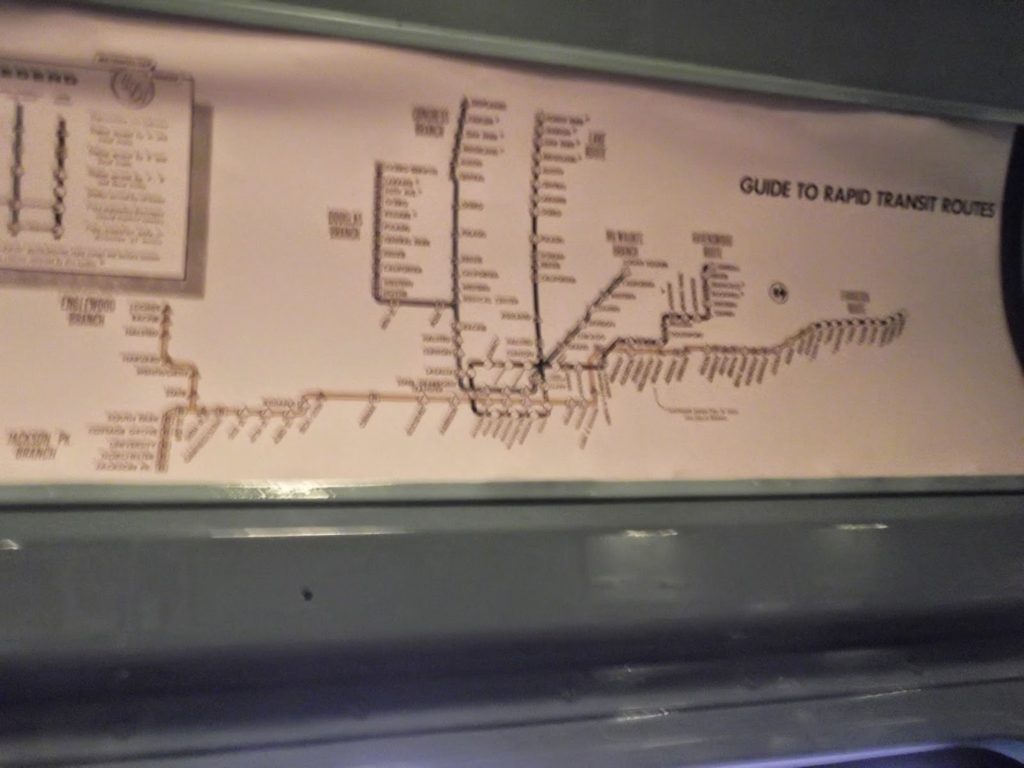 Awesome old-fashioned map!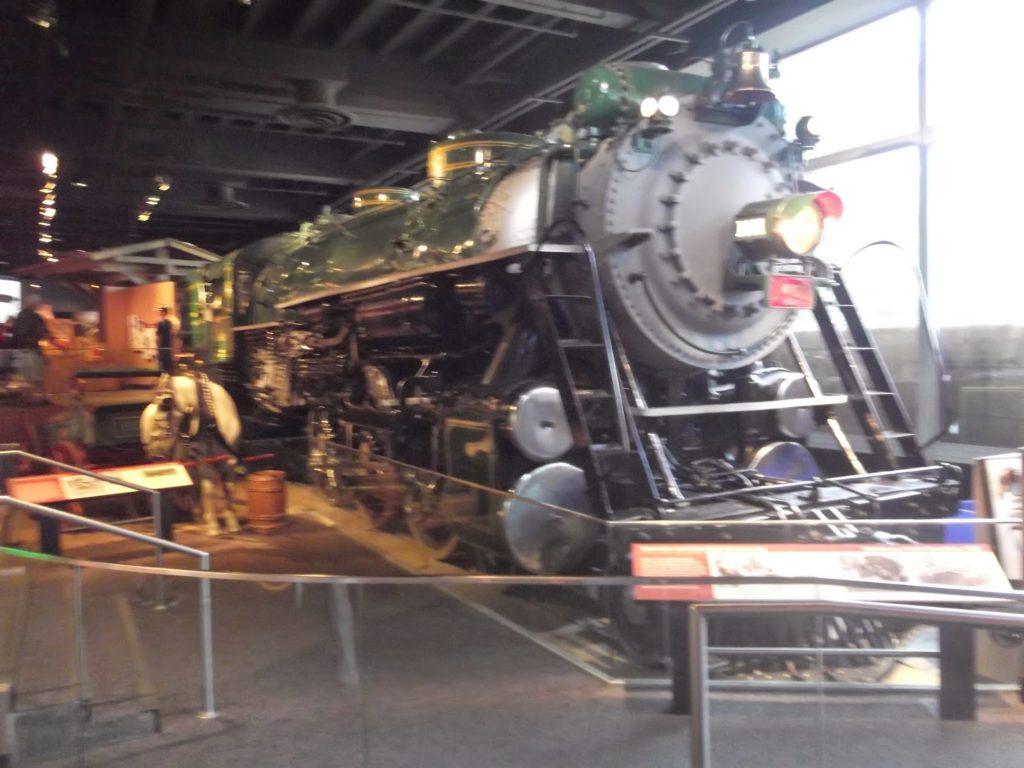 A beautiful old steam train.