On Friday there was an event at the JFK Library about Doug Most's book, The Race Underground, concerning the race between Boston and New York's subway construction in the late 1800s to early 1900s. Former Governor Michael Dukakis was also there and spoke with Doug Most. My father and I got an autographed copy, and were very close to getting an autograph from the Governor too (but he left just before we got the chance). I did get pictures with both of them, though, which is pretty darn cool in my book.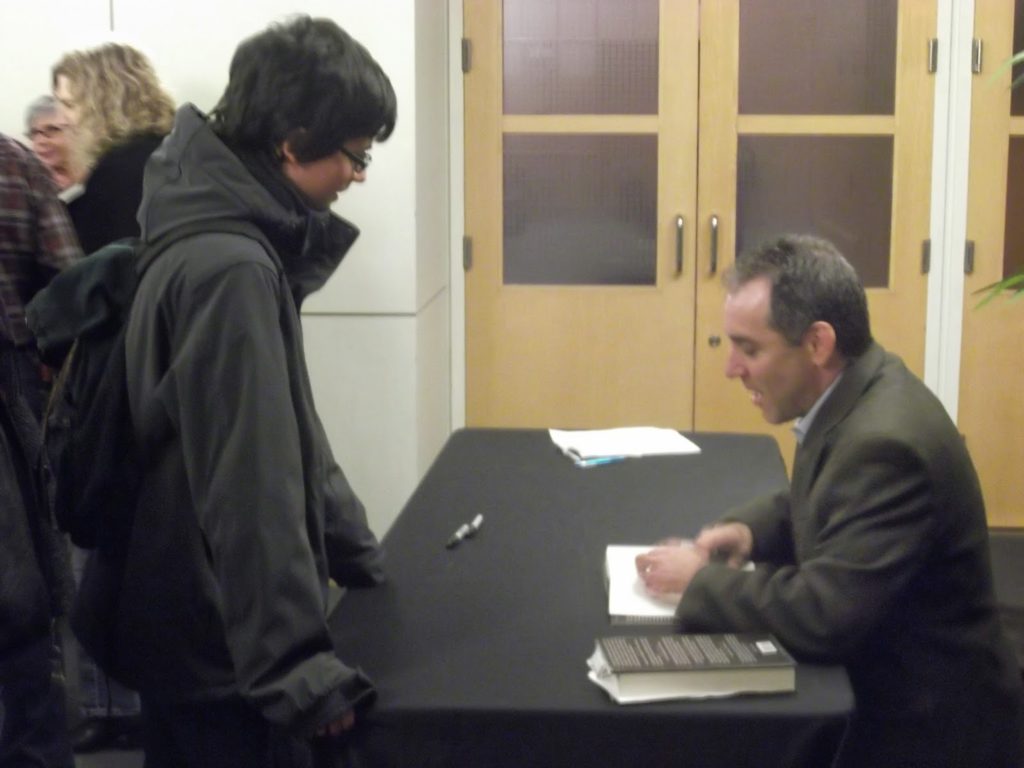 Getting the autograph.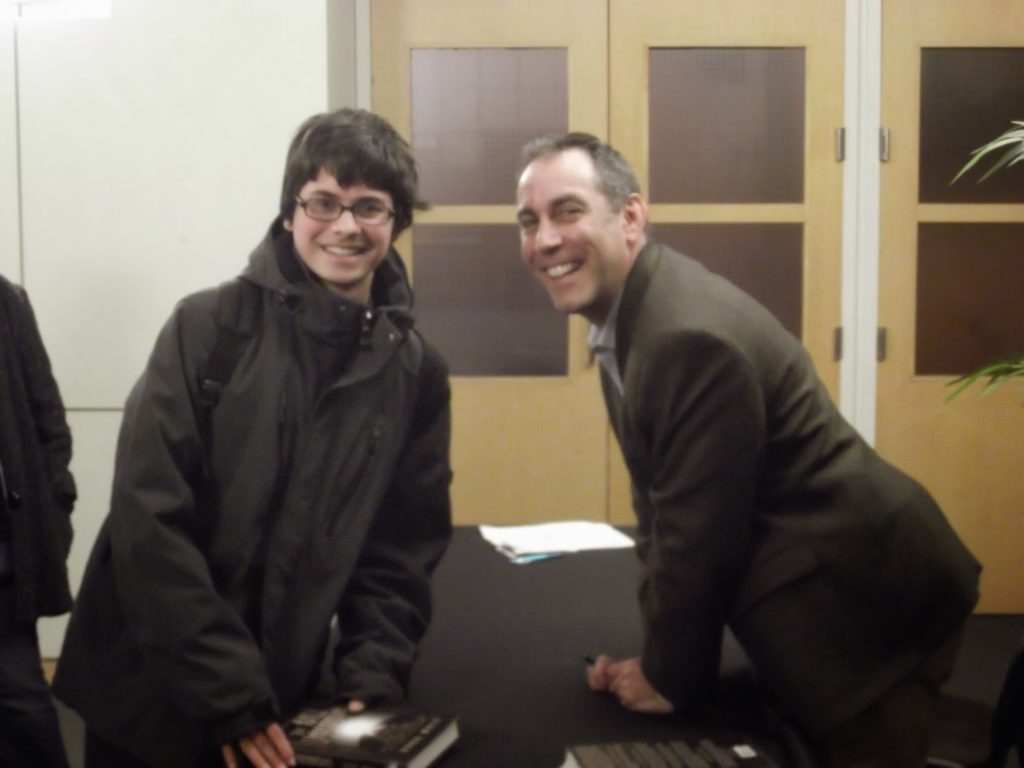 Doug Most and me.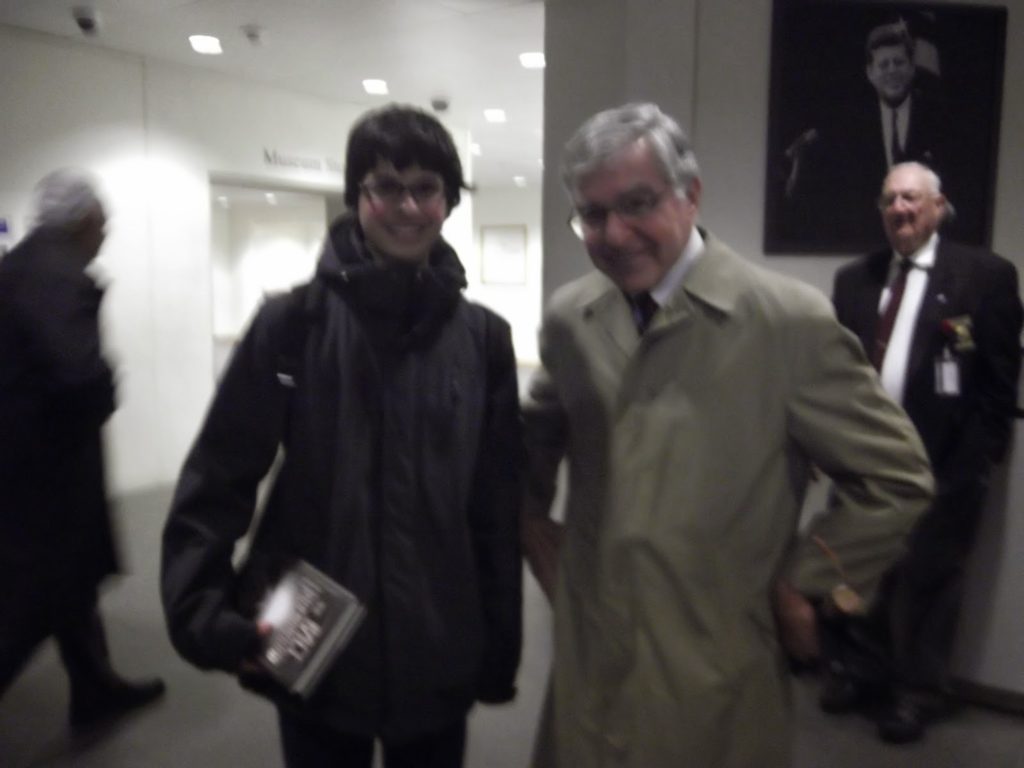 Yes, I know the picture's really blurry. This is the Governor and me.