"Have you recently ridden the trolley from Mattapan to Ashmont? I have not ridden it for years and wonder what it is like now…"
Yes, I've ridden the
Mattapan High Speed Line
(considered part of the Red Line) a few times. The first time I rode it, I was expecting something true to its "High Speed" name, and was very surprised when a vintage trolley trundled into Ashmont Station. It is ultimately not a high speed ride, and is in fact very slow. However, it's a very compelling ride. Starting at Ashmont, it goes around the recently constructed elevated loop for the trolleys (they used to directly serve the Ashmont busway), and then goes by Ashmont Yard for Red Line trains. Right after Cedar Grove Station, it goes right through a graveyard, which is very interesting. It passes Butler Station, and then goes under Dot Ave at Milton Station. There is a level crossing ("railroad crossing") at Central Avenue Station, where there is also a bus interchange. Valley Road Station is the only non-accessible station on the Mattapan Line, with a staircase leading up to Eliot Street. After Capen Street Station, it enters Mattapan Station, where the yard for the line is. Much of the scenery along the way is people's backyards, but also includes sights like the graveyard.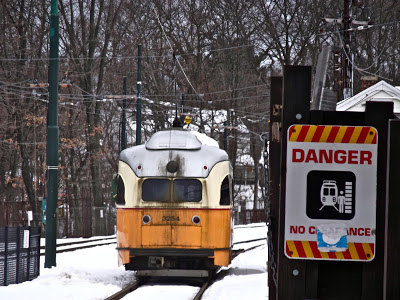 A rusty trolley leaving Mattapan Station (in the winter, of course).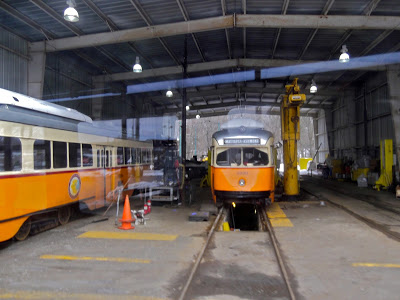 Looking into Mattapan Yard.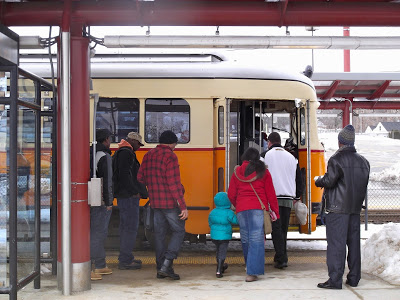 People getting on a train at Mattapan.