The 65 is a fascinating route. A crosstown along the often suburban-feeling City (Line) Ave, it runs surprisingly frequently and ends up attracting a decent amount of ridership! Well, I say it's time for a trip along the literal outskirts of Philly to see what the fuss is all about.
We did the slog from the 69th Street North Terminal through the various SEPTA yards up to Cardington Road. This led us through the big golf course north of the terminal, and we didn't hit actual civilization until we got onto Landsdowne Ave and ended up amongst the rowhouses of Overbrook Park. We turned onto 66th Street, which was also residential, with little convenience stores and the like on street corners.
We eventually made a right onto Malvern Ave, whose rowhouse constructions felt newer – this was a neighborhood where there were back alleys where people could park their cars. But that abruptly ended at the beautiful campus for the Overbrook School for the Blind. And past there, the houses were much bigger and more spread out, and the neighborhood was much leafier. We passed the 63rd-Malvern loop before making our way onto 63rd Street.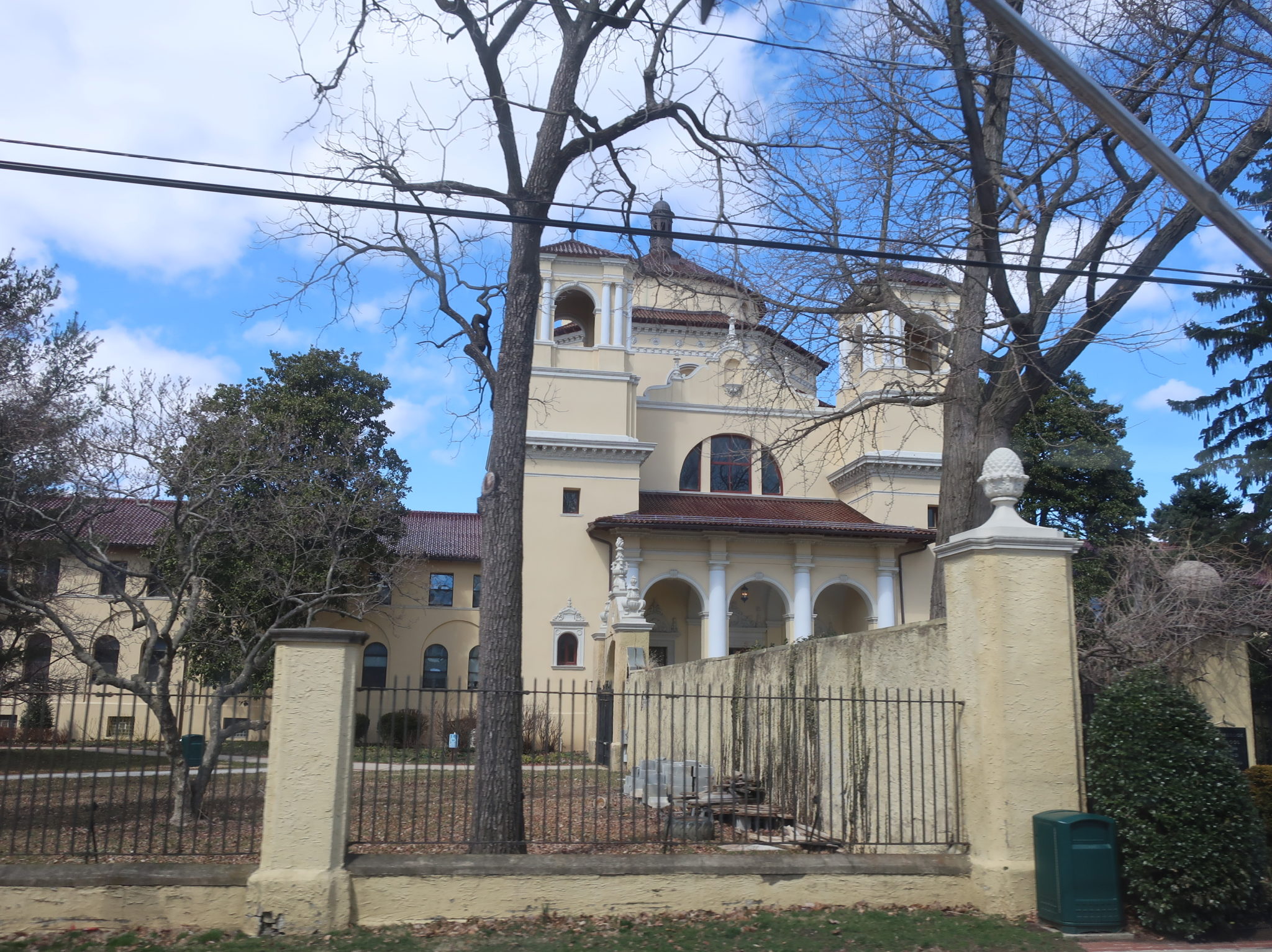 Aside from a short stretch of houses, 63rd Street was mostly retail, especially around Overbrook Station. Speaking of Overbrook Station, we crossed over both it and the Main Line when we turned onto City (Line) Ave, which skirts the border between Philadelphia and the neighboring townships. It was more leafy houses along here for a while, up until we entered the still-leafy-but-at-least-a-little-built-up Saint Joseph's University campus.
Around 54th Street, we entered the suburban retail portion of City (Line) Ave. For the next while, lots of businesses with parking lots (either in front or in back) lined the road, including as we travelled over the Cynwyd Line at Bala Station. An apartment building ("Mansion at Bala", yeesh) and a shopping plaza appeared after the station, plus Belmont Reservoir.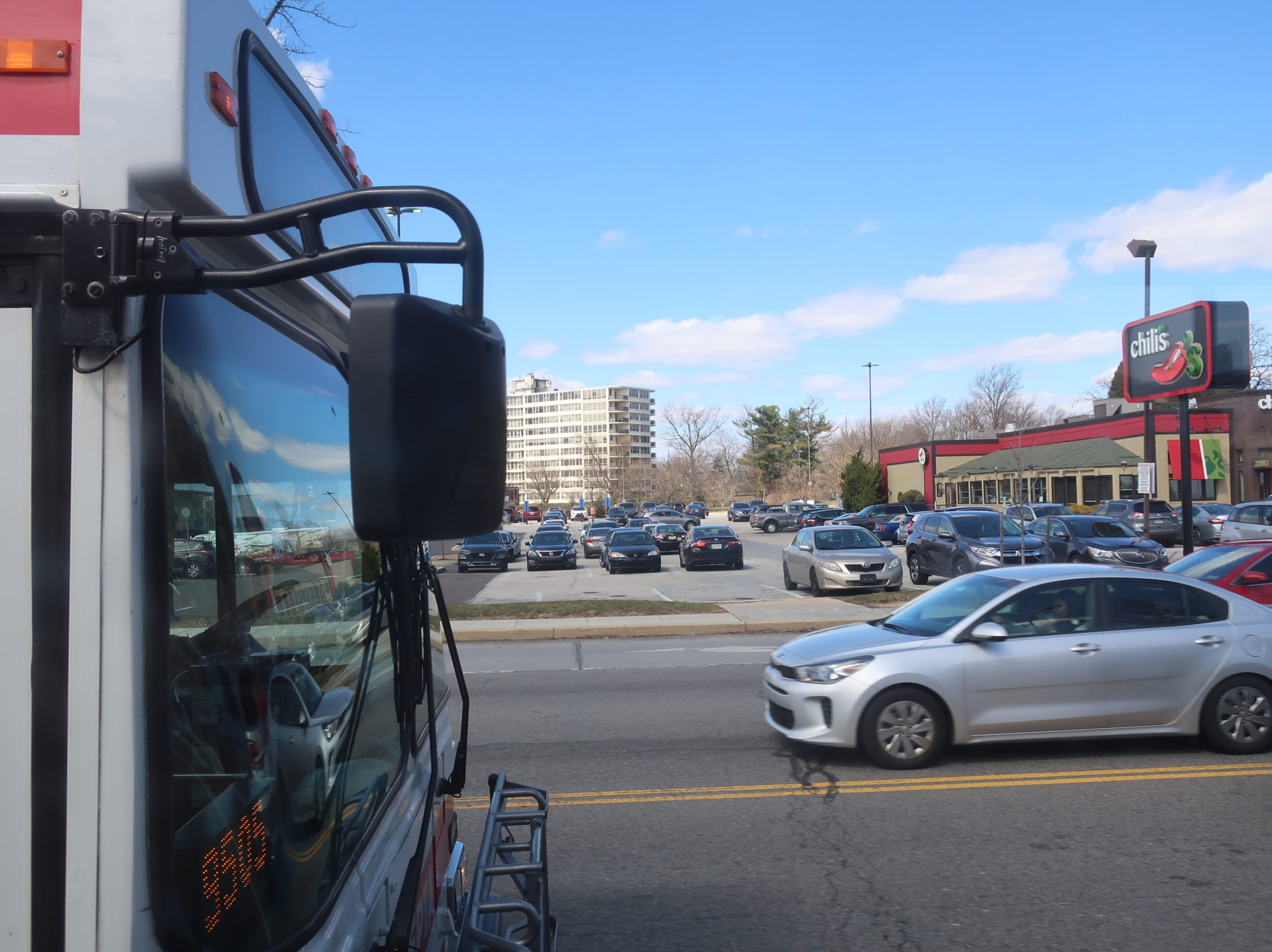 The Philadelphia College of Osteopathic Medicine spurred on a few healthcare related buildings. We also passed that weird standalone Saks Fifth Avenue, plus the competing NBC/ABC buildings on opposite sides of the street (one in Philadelphia, one in Bala Cynwyd!). From there, it was over the Schuylkill River back into Philadelphia proper, and after navigating the highway ramps on the other side of the bridge, we stopped outside of the Wissahickon Transportation Center.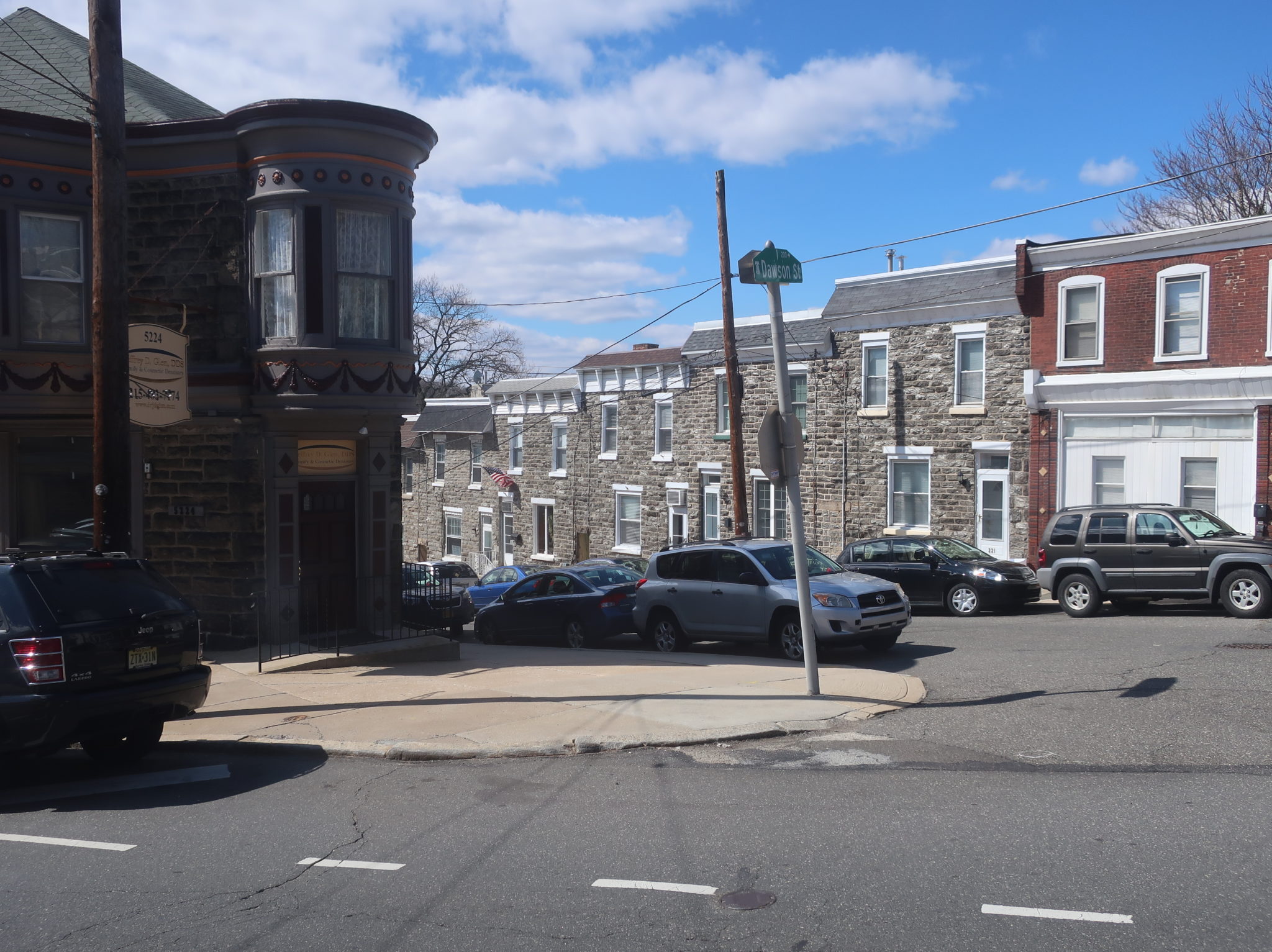 We continued onto Ridge Ave from Wissahickon, climbing into the hills and going by the rowhouses that are packed in as densely as they can be given the topography. As we got further up, though, the houses got a bit less dense, turning into duplexes, along with a few businesses with parking lots. And when we turned onto Walnut Lane, the semidetached houses got even further apart, eventually breaking away completely into a golf club. We then crossed Wissahickon Creek and the various nature trails around it.
The neighborhood across the creek is called Blue Bell Hill, and there were a ton of woods around here as we ran past a few houses but mostly just a bunch of parkland. A big apartment building showed up once we hit the Chestnut Hill West Line, though – this was near Tulpehocken Station. We were very much in civilization after that, albeit in the form of giant houses with gorgeous architecture.
Things suddenly got way denser when we turned onto Germantown Ave. The cobblestoned main corridor of Germantown, there were lots of rowhouses and businesses along here. The intersection of Germantown and Chelten is the commercial apex of the neighborhood, and here the buildings were tall and the streets were bustling. We turned onto Chelten Ave, reaching the end of the route…four minutes early! That's a little concerning.
Route: 65 (Germantown-Chelten to 69th Street Transportation Center)
Ridership: As I mentioned, the 65 gets great ridership! For a route that spends a lot of time in suburban areas, 7,695 people per day is great, slotting the 65 as the 27th-busiest on the system. My ride only got 20 people, but other buses heading the other way were full-seated load, which is exactly what you want! Ridership tends to be at consistent levels throughout the whole route, reinforcing the fact that most people use the 65 to travel short distances.
Pros: This is an unexpectedly important element in Philadelphia's grid of buses! It's so awesome to see a rather suburban route like this get the ridership that it does! That generally carries over into the schedule, too: it's every 8-10 minutes at rush hour, every 15 minutes on Saturdays, and every 20 minutes on Sundays. Plus, aside from a few early morning short-turns and some late-evening trips that depart from 69th Street's South Terminal instead of its North Terminal, this thing is one service pattern and one service pattern only.
Cons: You'll notice I didn't put weekdays on my list of frequencies. Yeah, that's because oddly, weekday service is less frequent than on Saturdays – it's every 18 minutes! And from what I can tell based on a cursory glance at the schedule, they seem to have fewer buses running on weekday middays than on Saturdays, six instead of seven. Now, it could be that Saturday ridership is just higher (which would be a little odd in itself), but it seems to me that it would be a worthy investment to bring those weekday headways down to every 15 minutes! Also, I'm a little concerned that my bus arrived Germantown four minutes early – were we early during other sections of the ride, too??
Nearby and Noteworthy: City Line Ave has never been the most attractive destination to me – it just feels like suburban sprawl. But Wissahickon and Germantown? Heck yeah! If you're coming from West Philly, the 65 may just be the way to go!
Final Verdict: 6/10
I am really heavily conflicted here. I want to give this thing a 7, I really do, but…every 18 minutes? It's such an awkward frequency! I commend the route for its weekend service being as good as it is (better than services that run more often than this one on weekdays!), but weekdays are still when most people are travelling (at least most likely – maybe Saturdays really are much busier). The route creates a really valuable connection along the outskirts of West Philadelphia, but because of that, shouldn't it have a better weekday schedule?
Latest SEPTA News: Service Updates